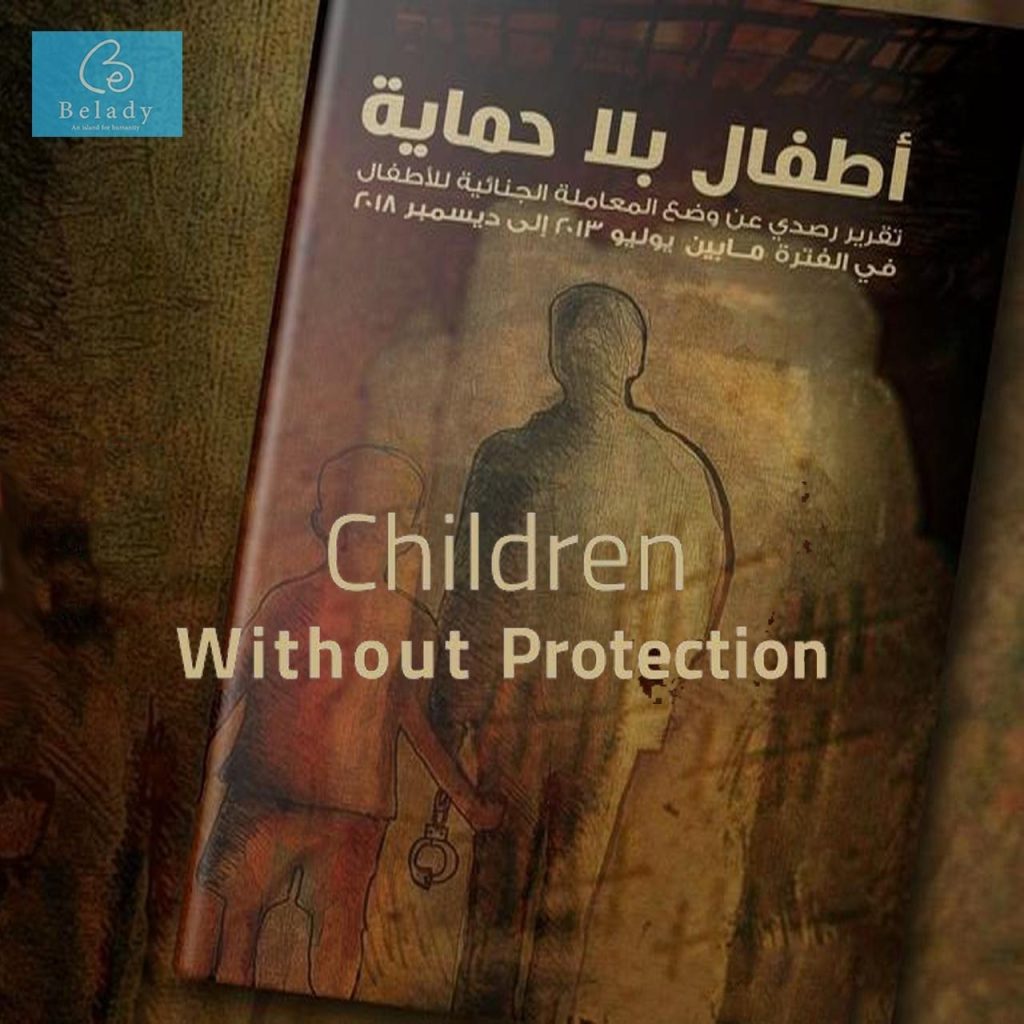 The crackdown on opposition and political activism and the deteriorating human rights conditions that are sweeping Egypt extend to children, and not as isolated incidents. Children are being extensively targeted and subjected to violations by law enforcement authorities for their alleged participation in political activities. Besides being actively targeted by authorities throughout Egypt, in Sinai, where there is an ongoing war on terrorism, children are victimized by either being actively targeted by authorities, or by not being afforded the protection mandated by international law.
This report provides an overview of the main violations against children who were embroiled in the political and social turmoil from June 30, 2013 until Dec 31, 2018. The main violations documented include (a) deprivation of liberty (b) unlawful deaths, (c) enforced disappearances,
(d) torture, and (e) military trials.