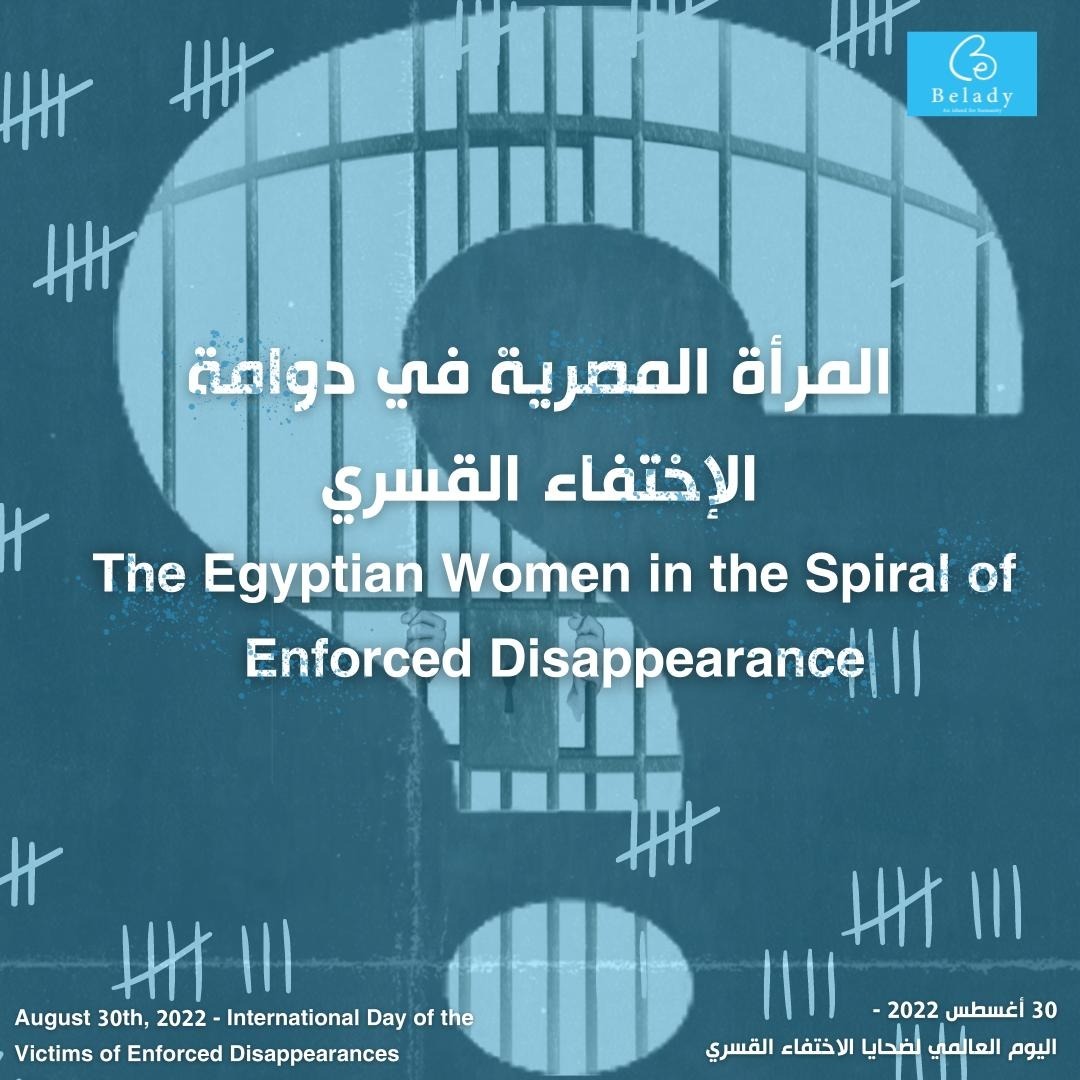 In the context of the International Day of Victims of Enforced Disappearances (August 30), Belady publishes an observational report of data on 449 women and girls who have been forcibly disappeared over a period of nine years (2013-2021).
The Egyptian authorities utilize enforced disappearance against women and girls as a systematic method to instill fear in the minds of anyone who opposes or questions public affairs, and additionally as a tool to place pressure on political opponents.
This report sheds light on the ages and social classifications of women and girls that have been subjected to enforced disappearance. Additionally, there is a discussion on the geographical distribution of those who have been arrested and have faced enforced disappearance, and the violations made against them, whether that occurred during arrest, trial, the period of disappearance, or within detention facilities, including torture and ill-treatment. Furthermore, there is a discussion on the abuse of power in order to keep victims inside of prisons, including the phenomenon of rotation and the persistent renewal of pre-trial and forced detention.
To refer to the study: The Egyptian Women in the Spiral of Enforced Disappearance