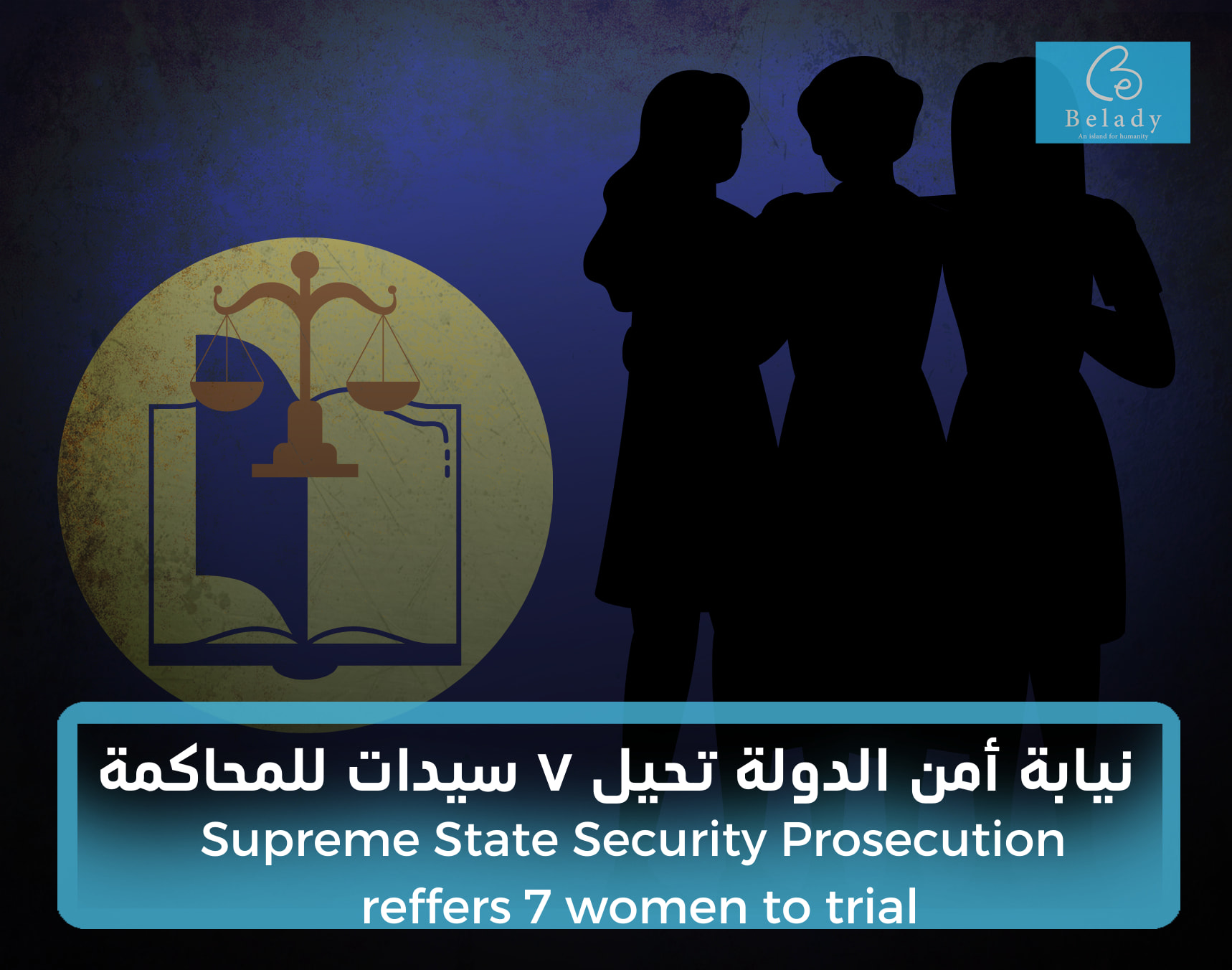 The Supreme State Security Prosecution referred:
1. Hajar Khaled Faris Al-Sayed (Fugitive)
2. Aisha Muhammad Khairat Saad al-Shater (imprisoned)
3. Hoda Abdel Moneim Abdel Aziz Hassan (imprisoned)
4. Suha Salameh Omar Sheikh. ( Fugitive)
5. Israa Kamal al-Din Muhammad Atiyah Atwa (fugitive)
6. Somaya Muhammad Nasif Rushdi Abu Al-Saud (released)
7. Marwa Ahmed Madbouly Ahmed (released)
to trial before the Cairo Emergency State Security Criminal Court, Fifth Circuit, Terrorism in Case No. 1552 of 2018 Supreme State Security . A session has been set for its consideration on Saturday, September 11, 2021.
It is noteworthy that the Public Prosecution charged them with several accusations, including belonging to a terrorist group, spreading ideas calling for terrorist acts, spreading false news, committing a crime of financing terrorism, providing a terrorist group with financial aid, and using websites on the Internet for the purpose of promoting ideas calling for the commission of terrorist crimes.