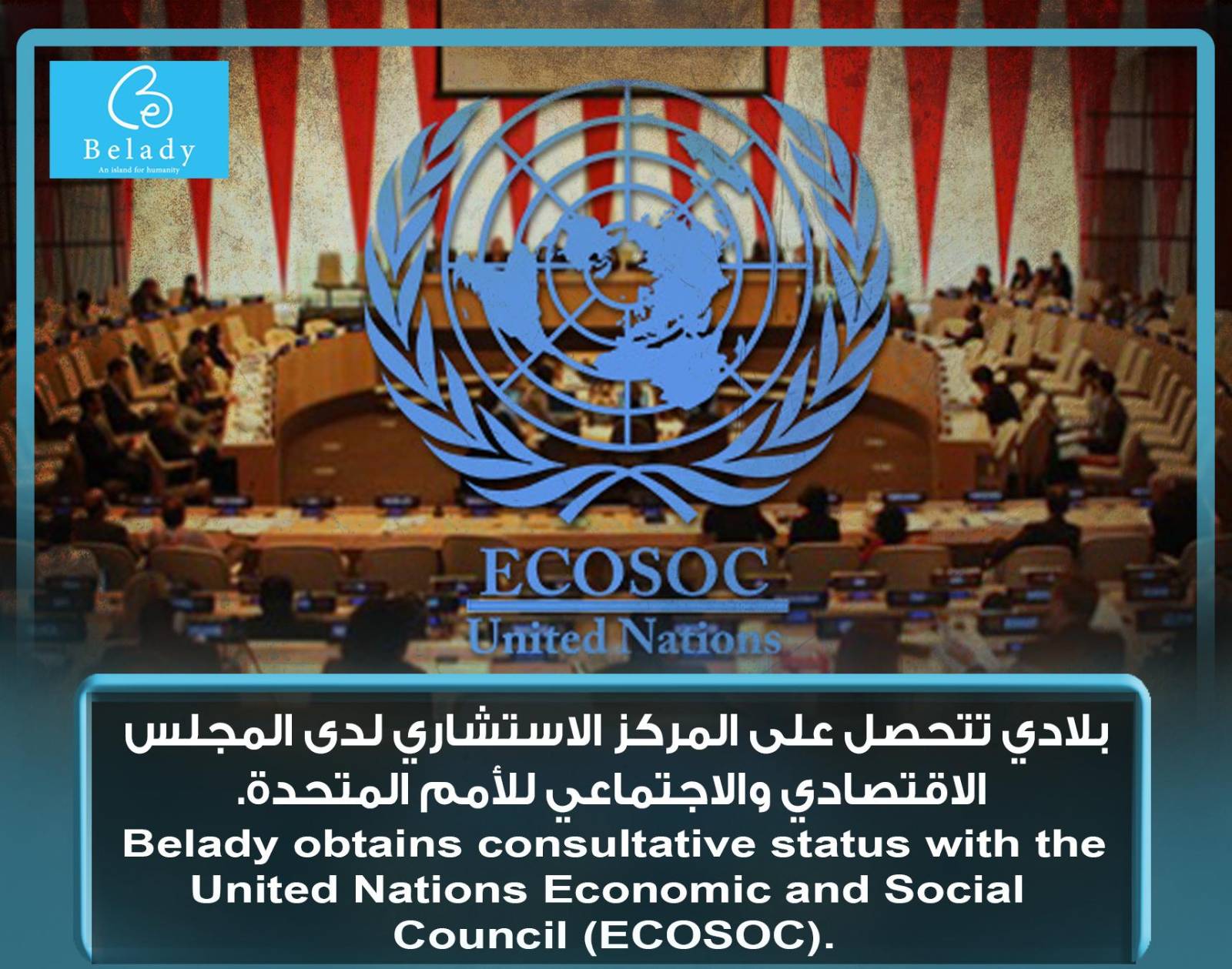 Belady is pleased to announce to its followers that it obtained the consultative status with The Economic and Social Council of the United Nations on November 1st, 2021.
At Belady, we have been working for years to promote and protect human rights, especially for women and children through legal support to victims, observation, documentation, and monitoring of rights' violations against children and women, advocacy and awareness raising campaigns through research or social media.
We believe that obtaining this status is a glimmer of hope in order to achieve this noble goal and a serious step that helps to be more effective, through participating in the development of human rights policies and standards, monitoring their implementation, as well as trying to put pressure on governments to prevent violations that affect civil and political human rights.
Belady expresses its commitment to exploit this consultative status to amplify voices of the underserved marginalized persons as women and children in Egypt.