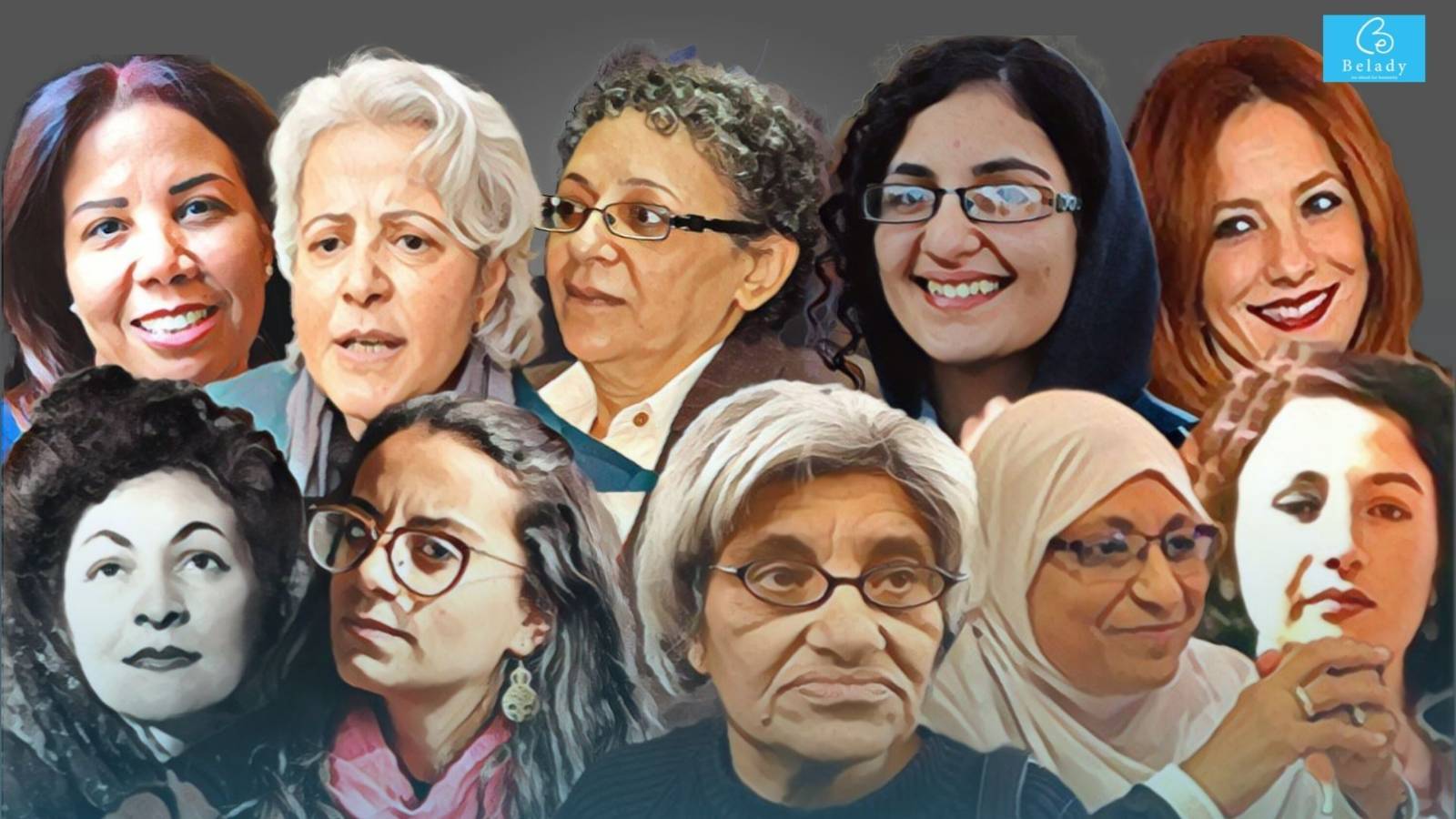 On the International Day of Human Rights Defenders, Belady presents several prominent women human rights defenders, from Aziza Hussein and Doria Shafiq in the fifties of the last century to Mahienour El Masry and Mona Seif El Islam of this century, while shedding light on their activism in the field of human rights.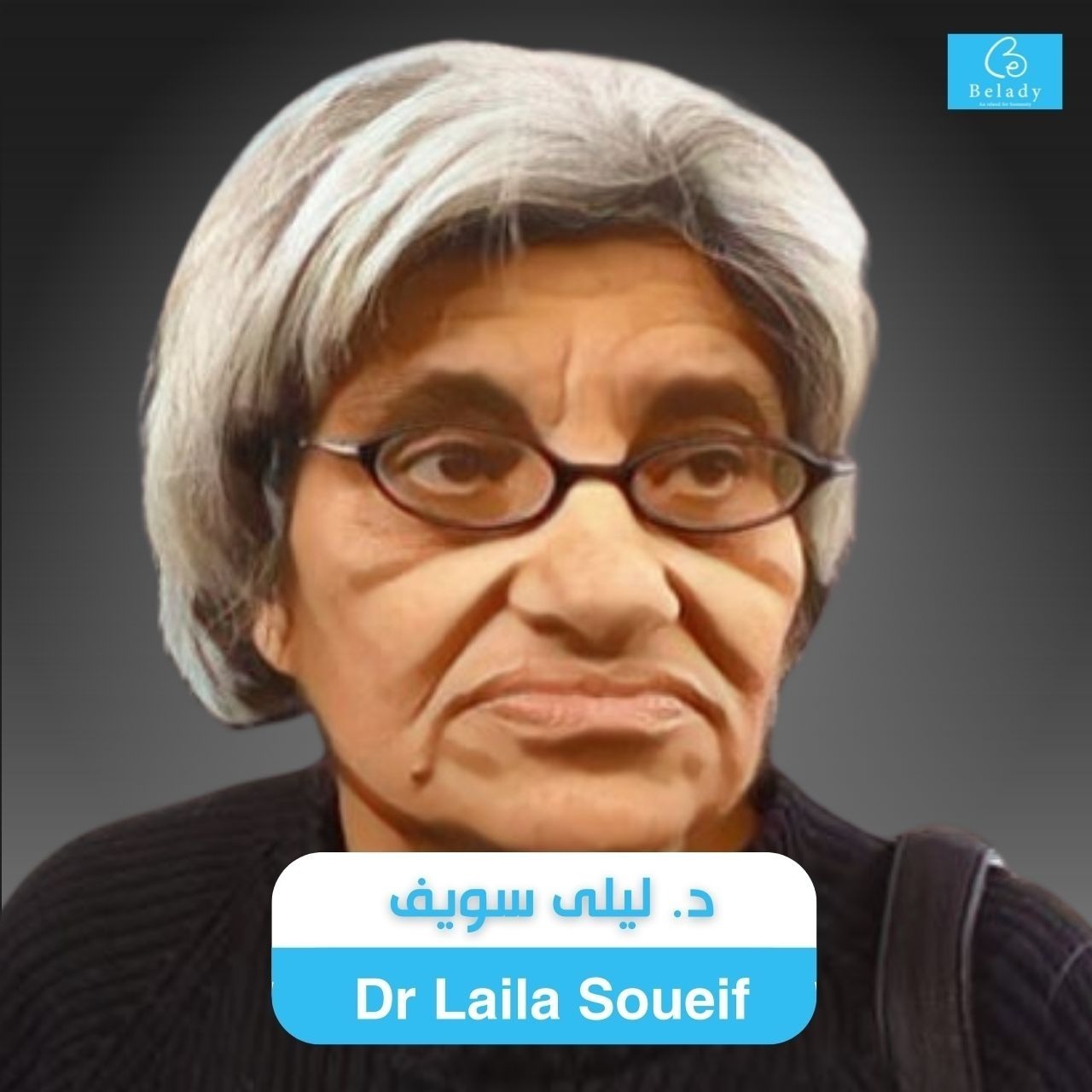 Dr. Leila Soueif
Dr. Soueif is an Egyptian human rights activist known for her struggle in the field of human rights and the promotion of academic freedoms in Egypt.
She was born in May 1956 in London during her mother's, Dr. Fatma Musa, Ph.D. studies. She returned to Egypt when she was two years old.

Dr. Soueif received her Ph.D. in pure mathematics from the French University of Poitiers and works as an assistant professor of Mathematics at the School of Science- Cairo University.
She started her political activism when she was sixteen years old. Her first political participation was in 1972 when she joined a protest from Cairo University following the arrest of several students in December 1971 by the security forces during the era of the late President Anwar El Sadat.

Dr. Soueif's political efforts emerged in late 2003 when she founded with a group of university professors the 'Nine March' movement to demand university autonomy.

In April 2008, she called for solidarity with El Mahalla people to fail the security services' attempts to isolate the city and break the imposed material and moral siege in the aftermath of their strike on Sunday, April 6th, 2008. Dr. Soueif had several political stances that she shared with her husband (Ahmad Saif El Islam), a human rights lawyer, along with her son Alaa and her two daughters Sana and Mona.

Dr. Leila Soueif was continuously assaulted along with her son and daughters by the security forces during the past fifteen years because of their opposition to the corruption of the ruling regimes. Her son Alaa and daughter Sana- were imprisoned in political cases during close periods. Her youngest daughter, Sana Seif, was also arrested on June 21st, 2014, and she spent an entire year in prison. Likewise, the pro-regime security authorities imprisoned her two times respectively. Firstly, she was imprisoned in May 2016 for six months. Secondly, she was imprisoned in June 2020 where she served one year and a half. She was subsequently released in December 2021.

Her son, the political activist Alaa Abd El Fattah, has been arrested and detained respectively since 2011. Since 2013, he has only spent relatively short periods of time outside the prison. Currently, he is serving his sentence of five years imprisonment. He was charged, along with others, for inciting demonstrations in September 2019. After being assaulted in prison, Alaa went on an open hunger strike more than 200 days ago. Every day he only consumes 100 calories of liquids. Nonetheless, the assault in prison worsened until he went on a complete hunger strike on November 1st, 2022. On November 6th, he stopped drinking water in conjunction with the Sharm El Sheikh Climate Summit.

On the occasion of the International Day of Women Human Rights Defenders, Belady stands in solidarity with Dr. Leila Soueif, her son, and her daughters and appeals to the Egyptian authorities to stop assaulting them and release her son Alaa Abdel Fattah, the human rights defender.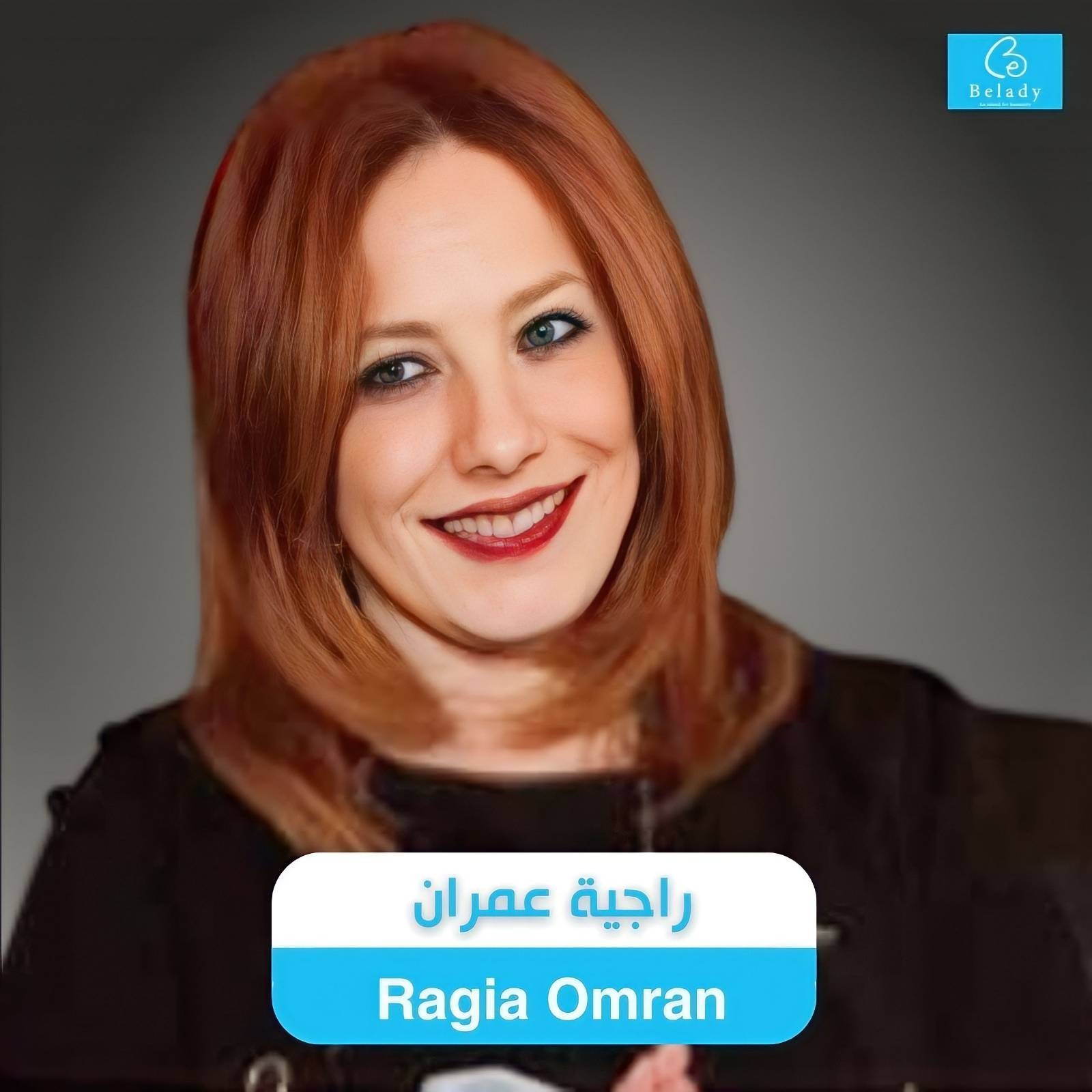 Ms. Ragia Omran
Ms. Omran is an Egyptian lawyer, as well as a human and women's rights activist.
She worked in the field of accounts and banking transactions for nearly twenty years earning her extensive experience. She was a prominent participant in the student movement during the 1970s.
Ms. Omran launched a large-scale campaign to prevent 'female circumcision'. Additionally, she served as the president of the New Women Foundation for three years since 2005.

Besides, she provided free legal support and assistance to the families of political prisoners following the January 25th, 2011 revolution through her co-founding of two groups (No Military Trials for Civilians and the Front for Defending Egypt Protesters).

Ms. Omran volunteered at the Hisham Mubarak Law Centre, which provides free legal assistance to victims of human rights violations. Additionally, she is active in many Egyptian civil work organizations. She served as a member of the Advisory Body of the United Nations Economic and Social Commission for Western Asia.

She was a co-founder of the 'shayfenkom' (we can see you) campaign which observes the integrity of Egypt's presidential and parliamentary elections as well as referendums.
Ms. Omran was arrested while observing the referendum process under an official authorization issued by the Supreme Committee for the Observation of the Referendum.

She worked as a member of the Egyptian National Council for Human Rights where she was repeatedly obstructed while performing her tasks by the competent authorities. She was prevented more than once, along with other members of the council, from entering El Aqrab Prison, during their planned visit on the grounds that they failed to obtain a permit from the Public Prosecution. She recorded several violations committed by the Egyptian authorities and the security forces in prisons.

In 2016, Ms. Omran was detained at Cairo International Airport following her return from participation in the work of an Arab regional body for maintaining justice in the Arab region in Jordan.

In 2013, she won the Robert Kennedy Human Rights Award in recognition of her efforts in the field of women's rights, detainees' rights, and public freedoms. In December 2017, she received the French-German prize for human rights.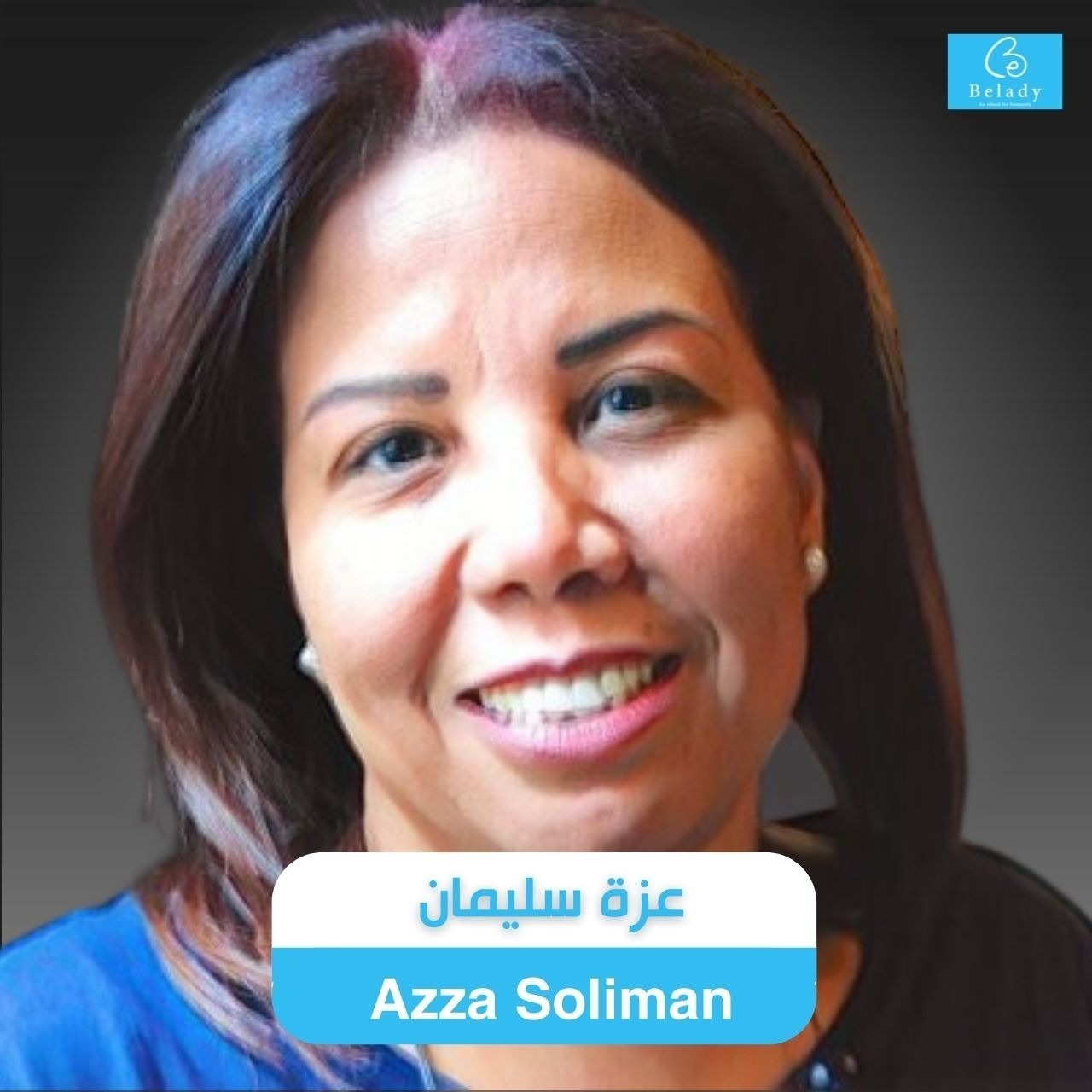 Ms. Azza Suleiman
Ms. Suleiman, born in 1968, is an Egyptian lawyer and a human rights defender.
She graduated from the School of Law- Cairo University in 1989.

She is a prominent lawyer defending human rights in Egypt, especially women's rights.
In 1995, Ms. Suleiman founded the Egyptian Center for Women's Rights (CEWLA) which is concerned with conducting studies on violence against women, addressing honor crimes, female genital mutilation, and 'Khula' divorce, along with providing legal assistance.

In addition, Ms. Suleiman is among the first legal feminists who called for the enactment of a civil personal status law, granting Christian women their right to divorce and granting Egyptian nationality to Egyptian women married to foreigners. She became more active following the January 2011 revolution and the subsequent events, in particular, her stances toward women's participation in protests and revolutionary movements. She indeed addressed many sensitive issues.

She continues to be targeted by the Egyptian authorities that took some measures against her. Those measures were described as retaliatory. They began when she voluntarily went to the public prosecutor's office to testify following the killing of the leftist activist Shima Sabbagh by police forces in January 2015. In March 2015, Ms. Suleiman was surprised to become a convict rather than a witness. She was charged with demonstrating without a permit and disturbing public order. She was subsequently acquitted in October 2015.

on November 19th, 2016, she went to the airport to participate in a training in Jordan entitled 'Women's Rights in Islam'. She was surprised by a decision banning her from traveling and from her own banking assets, as well as the assets of her law firm. The decision also ordered to confiscate her movable and real-estate property by oral orders, without any official documents. Later, she was arrested at the beginning of December 2016 in the case known in the media as the 'foreign funding' case. She was charged with establishing non-governmental organizations and receiving foreign funding to harm the country's national security. Cairo's court eventually ordered her release on twenty thousand L.E. bail.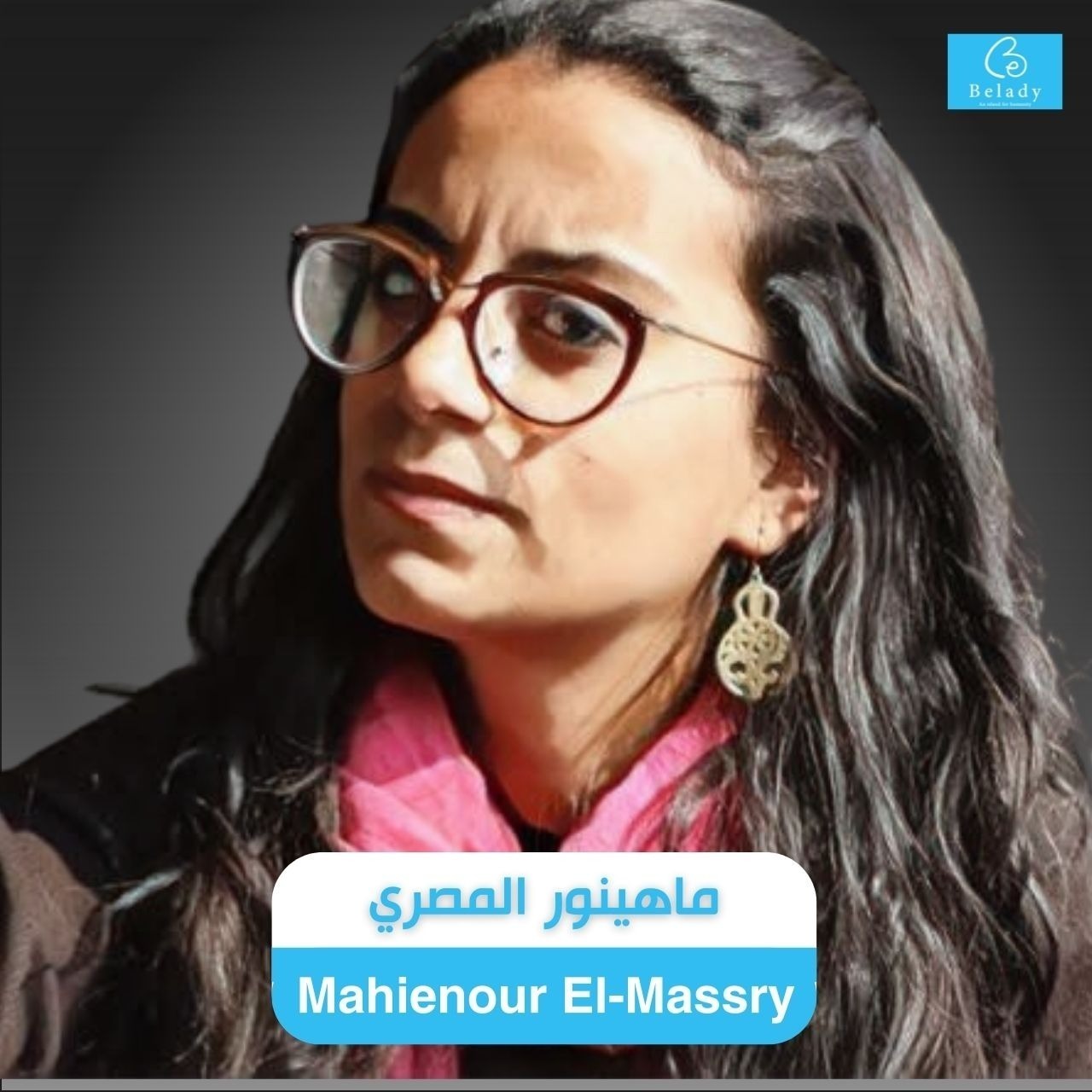 Mahienour El Masry
"My only dream is to see people revolting against injustice"
Ms. El Masry is an Egyptian lawyer and human rights activist, (the nun of the revolution). She was born in Alexandria on January 7th, 1986, and graduated from the School of Law- Alexandria University.

She was a prominent young member of the Egyptian political and labor movement opposing the Mubarak regime and the corruption of the National Party. Her political struggle and defense of workers' rights began when she started university and joined the revolutionary socialists' movement until now.

Ms. El Masry became internationally famous for defending human rights and opposing repressive regimes. She was a prominent advocate for the January 2011 revolution, being among the first activists who contributed to exposing the murder events of the young man Khaled Saeed. Additionally, she is among the first demonstrators who objected to this event in front of the Sidi Gaber police station, resulting in the Egyptian revolution.

Mahienour was imprisoned under several regimes: from the era of the ousted President Mohamed Hosni Mubarak to the era of President Abdel Fattah El Sisi. Her first imprisonment was in 2008 after her participation in protests organized by the April Six Youth Movement.

She was arrested and imprisoned five times. Her latest arrest was in September 2019 as was kidnapped by security forces after attending the investigation with the defendants of the September 2019 events. After a few hours, she appeared before the Supreme State Security Prosecution listed in the same case that she was defending. She remained imprisoned for about two years until she was released in 2021.

On June 26th, 2014, Ms. El Masry, while she was in prison, was announced as the winner of the «Ludovic Trarieux» award. This international human rights award is presented annually to lawyers for their human rights activism. In addition, Ms. El Masry won the Council of Lawyers and Legal Associations of Europe Award in 2020. Moreover, she won the "Homo Homini" award in 2021 and she received it in 2021.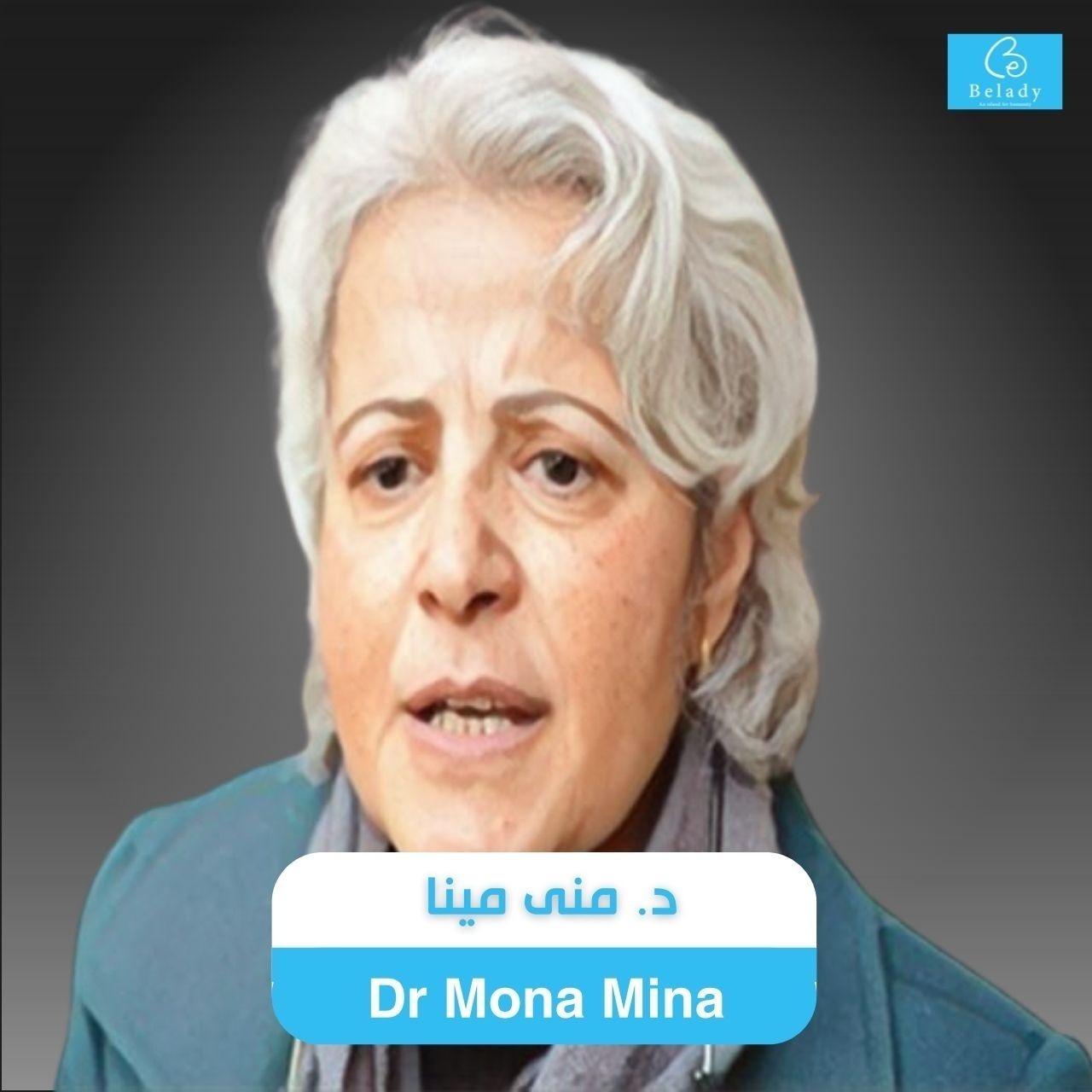 Dr. Mona Mina
Ms. Mina, born on June 26th, 1958, is an Egyptian doctor and human rights activist. She graduated from the school of medicine- Ain Shams University in 1983 and obtained a postgraduate pediatrics diploma in 1990.

She began her activism during the era of the ousted President Mohamed Hosni Mubarak. In 2003, she was arrested from a demonstration denouncing the United States' invasion of Iraq, in which she was subjected to beating and dragging when attempting to release a demonstrator from the grip of security officers. She was mainly charged with dragging and robbing policemen.

She was among the first participants in the January 2011 revolution as she was a prominent member of the field hospitals established to aid injured demonstrators. On January 28th, she waved a white flag in front of military and police officers in an attempt to demand permission for ambulances to enter the field hospitals in Tahrir Square to transport the injured. She also held a decisive and strong stance in the 'Camel Battle', in which she urged the importance of the non-discriminatory treatment of all injured.

Currently, she is the general coordinator for the campaign of 'Doctors Without Rights', which is a foundation for the independence movement of the Doctors' Syndicate and an old medical movement that have worked for various years on the side of the opposition. Additionally, Ms. Mina is the deputy head of the Doctors General Syndicate Council.

Her role as a labor unionist emerged when she participated in organizing the May 2011 and October 2012 doctors' strikes demanding to increase wages, the enhancing hospital security, and increasing the health budget in Egypt. Ms. Mina described the health system in Egypt as a failure, due to the deterioration of hospitals, lack of adequate hospital security, especially during work hours, and the lack of medical equipment.

In December 2013, Ms. Mina won the position of Secretary General of the Doctors Syndicate, making her the first woman to hold that position since 1949. In 2016, she managed the crisis that occurred between non-commissioned police officers and the doctors of El Matariya Hospital, as the deputy head of the Doctors Syndicate. She submitted a report to the Attorney General complaining about insulting the dignity of doctors, which resulted in another report filed against her for incitement against police. This Followed a statement where she demanded the refusal of treatment of military and police officers in civilian hospitals as a reaction to the violence inflicted on Matariya Hospital doctors by non-commissioned police officers.

Dr. Mina is still a prominent labor unionist and advocate of human rights in Egypt. She has and is still participating in a variety of blogging campaigns on political prisoners and the deteriorating human rights conditions in Egypt.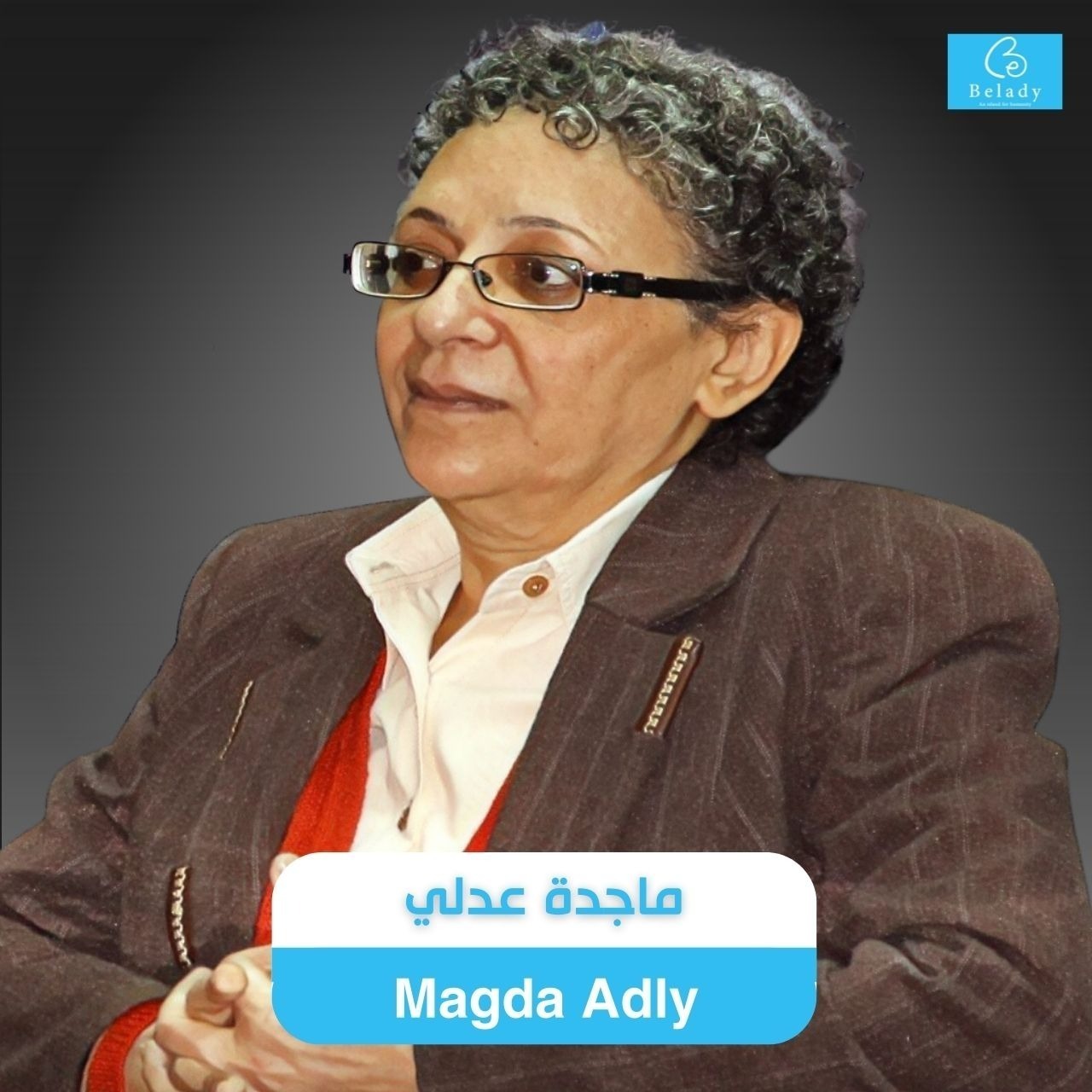 Dr. Magda Adly
"If you want us to stop working, then stop torturing people."
Ms. Adly was born in March 1953 in Cairo. She grew up in a family far from any political activities. Magda's mother encouraged her to participate in school activities. In 1968, she joined 'Youth Organization', an advocacy organization of a social nature. As a freshman in high school, she joined the youth organization of the Socialist Union.

In 1971, Ms. Adly discovered that the vanguard organization- a secret organization affiliated with the Socialist Union- was spying on its members. She decided to leave the organization and join the Communist Workers' Party, as it was the closest to her ideas and principles, the most important of which was the application of social justice.

Ms. Adly studied medicine at El Azhar University and volunteered at El Qasr El Ainy hospital to serve the Front at the time of the outbreak of the 1973 war. She graduated with honors in 1981 and obtained a master's degree in anesthesiology from Ain Shams University, in conjunction with her political activities and security pursuits.

Ms. Adly was known for her bold opinions against dictatorial governments and regimes, and her defense of the oppressed. On March 14th, 1977, she was arrested from Ain Shams University during the memorial of the bread uprising's martyrs. She remained in prison for more than a year until she was released on April 30th, 1978. She was arrested again a month after her release until she was released a month later.

In El Qanater prison, she witnessed torture for the first time, and she recounted the severe beatings and sexual assault to which prisoners were subjected. Many of them had nothing to do with political or jihadi work but were wives of Islamists. Additionally, Ms. Adly attended the first birth of a prisoner for whom the prison administration refused to bring a doctor. She said: "I cut the umbilical cord with a razor to save her and the baby."

In August 1993, Ms. Adly and her colleagues, Aida Seif El Dawla, Susan Fayad, and Abdullah Mansour, founded the "Nadeem Center", a non-governmental organization that aims to combat all forms of violence and torture.

On May 25th, 2005, Ms. Adly participated in a demonstration rejecting the referendum on the constitutional amendments, where she witnessed incidents of sexual assault on female demonstrators and journalists in front of the Journalists' Syndicate. In Addition, she participated in the January 25 revolution and its subsequent events.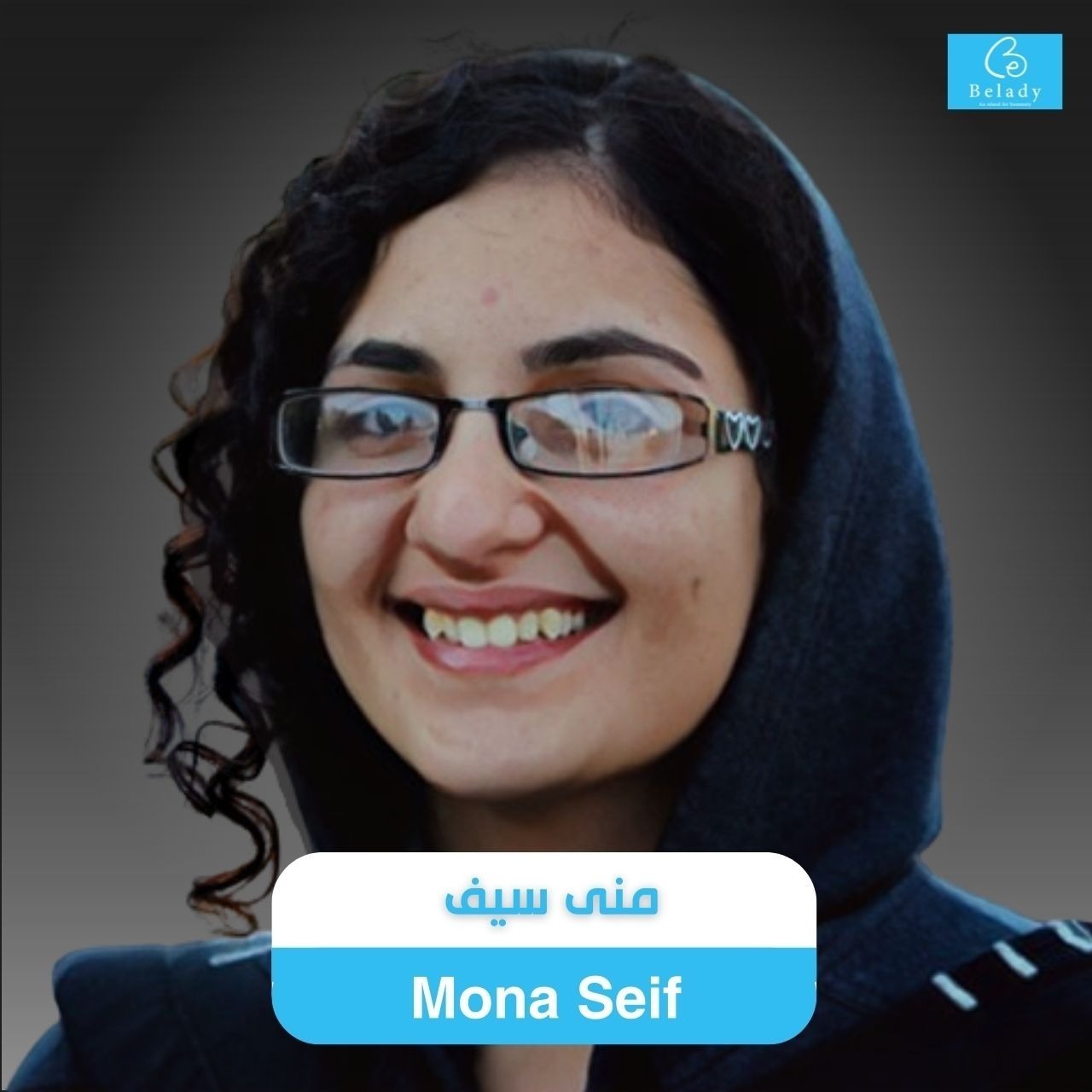 Ms. Mona Seif
Ms. Seif was born on March 12th, 1986 in Cairo. She is a cancer researcher
and a well-known political activist. Ms. Seif is the daughter of the leftist human rights
lawyer Ahmad Seif El Islam and the political and human rights activist Dr. Laila Soueif.

Ms. Seif grew up in a political environment. She participated with her mother in organizing several demonstrations against the Mubarak regime, especially after her father spent several years in prison for joining a left-wing organization.

During the January revolution, Ms. Seif became popular as a result of her persistence in spreading political awareness among several segments of the Egyptian people. The "Arabian business" magazine ranked her among the most powerful Arab figures below forty years old.

During the reign of the military council, Ms. Seif opposed its policies, self-representation as a transitional ruler, and prosecution of civilians in military courts. Therefore, she participated in the 'No to Military Trials' group to pressure the military council to refer civilians to competent civilian courts. Furthermore, she participated in several conferences against torture and targeting demonstrators by military forces and police.

Ms. Seif is still recording the violations committed by the ruling dictatorship and its repression against many political activists, especially her older brother Mr. Alaa Abdel Fattah, a human rights activist, and the rest of the prisoners of conscience in Egypt.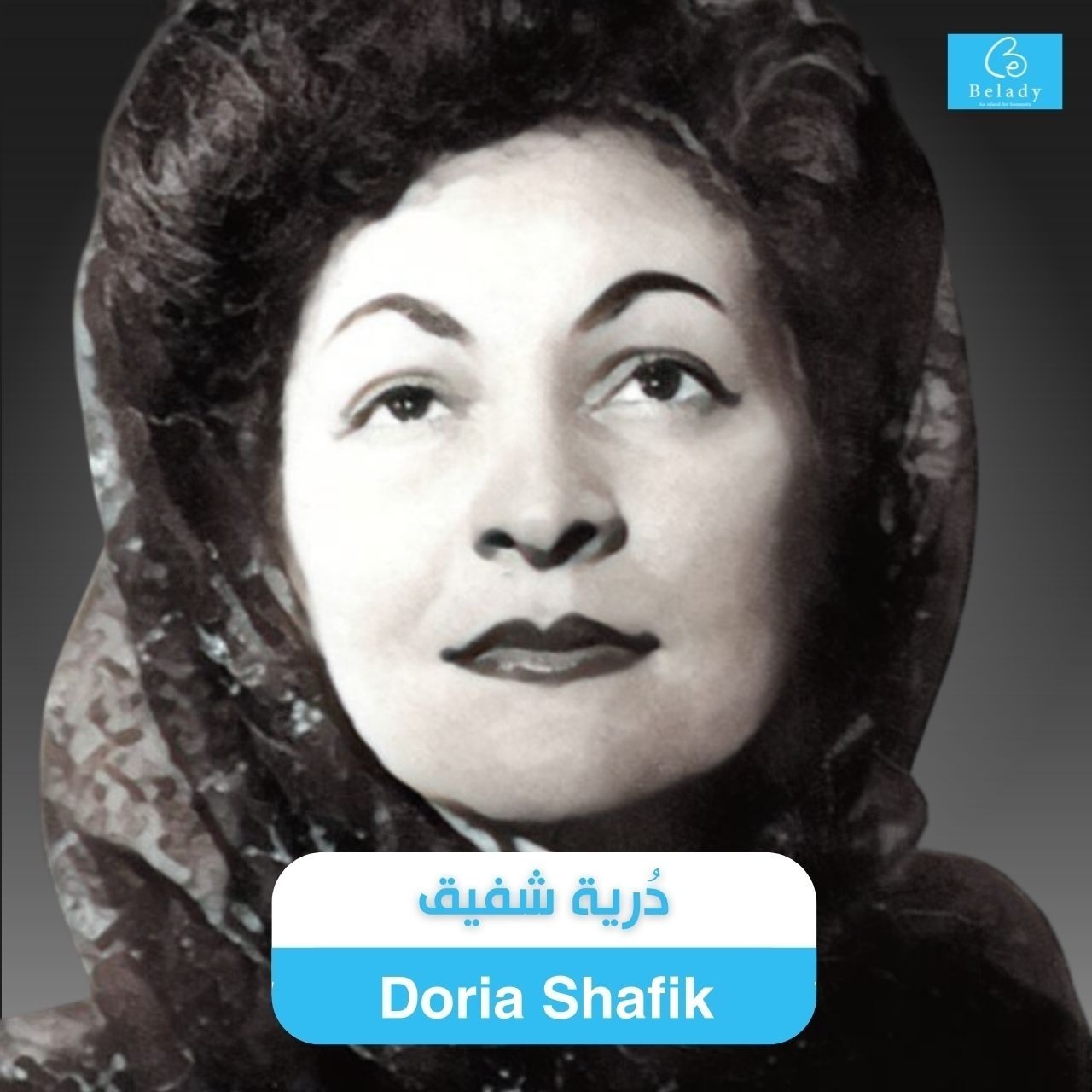 Doria Shafiq
"Only you know, only you can
Only you desire, only you dare."
Ms. Shafiq was born on December 14th, 1908 in Tanta, Gharbia Governorate, and grew up moving between governorates due to the working conditions of her father, who was a government employee in the railway industry.

She studied the primary and secondary levels in a French school in Tanta, and she traveled with her father to Alexandria, where she joined the French "Lycée", and obtained a baccalaureate degree in 1923.

In 1924, she won a silver medal for winning second place in the high school exit exam, which forced the teachers who excluded her to admit that she was one of those with the highest scores in Egypt.

In 1928, she obtained a scholarship from the Egyptian Ministry of Education with the help of Ms. Hoda Shaarawy. She traveled with the first cohort of female students to study at Sorbonne University in Paris at the expense of the state. In 1940, she obtained a Ph.D. in Philosophy from the same university, and the subject of her thesis was 'Women in Islam'.

Ms. Shafiq held the position of editor-in-chief of 'The Woman' magazine, and she published several other magazines, such as "Bint El Nil" magazine, which was the first Arabic-speaking women's magazine, and a children's magazine entitled 'El Katkoot'.

In the late 1940s, she formed the 'Daughter of the Nile Union' or 'Bint El Nil union' movement, which called for the complete liberation of Egyptian women and soon turned into the first women's political party in Egypt. She led a demonstration that stormed the Egyptian Parliament in an effort to grant women their political rights. In 1954, she and others went on a hunger strike and exerted pressure that helped grant Egyptian women many political rights for the first time.

Ms. Shafiq was placed under house arrest in her home in the Zamalek region after criticizing the policies of former president Gamal Abdel Nasser and calling for his departure in 1957. She lived in isolation until it was published that she died after falling from the balcony of her house in 1975, and some claimed that she committed suicide.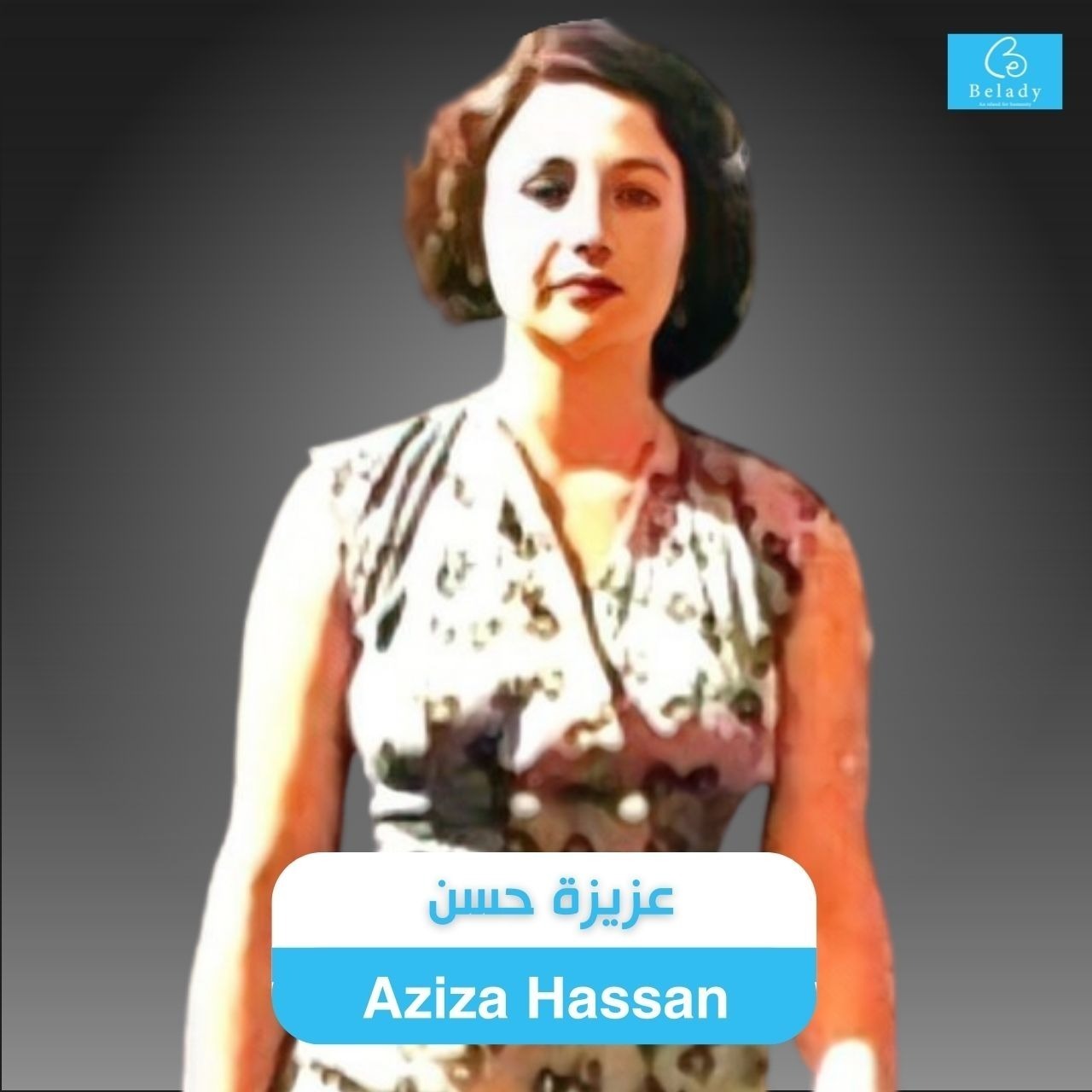 Aziza El Sayed Shokri
Ms. El Sayed was born in 1919 in the village of Mit Ya'ish. She studied at the American University in Cairo and graduated in the early 1940s. She was named Hussein after her husband, Ahmed Hussein Pasha, the Egyptian minister and ambassador to Washington.

She fought throughout her life for women's issues. She was the first Egyptian woman to represent her country in the United Nations General Assembly in 1954. She also participated in the drafting of the Convention on the Elimination of all Forms of Discrimination Against Women (CEDAW) in 1962, led the family planning movement in 1963, chaired the sessions of the International Council on Social Welfare in the early 1970s and the UNESCO meetings in Paris in 1978, and assumed the position of president of the International Planned Parenthood Federation between 1977 and 1983 to set the Egyptian Program for the Elimination of Female Genital Mutilation.

Ms.El Sayed wrote her own memoirs in English at the age of 93, and the memoirs were translated under the title 'My Life Between Two Revolutions'.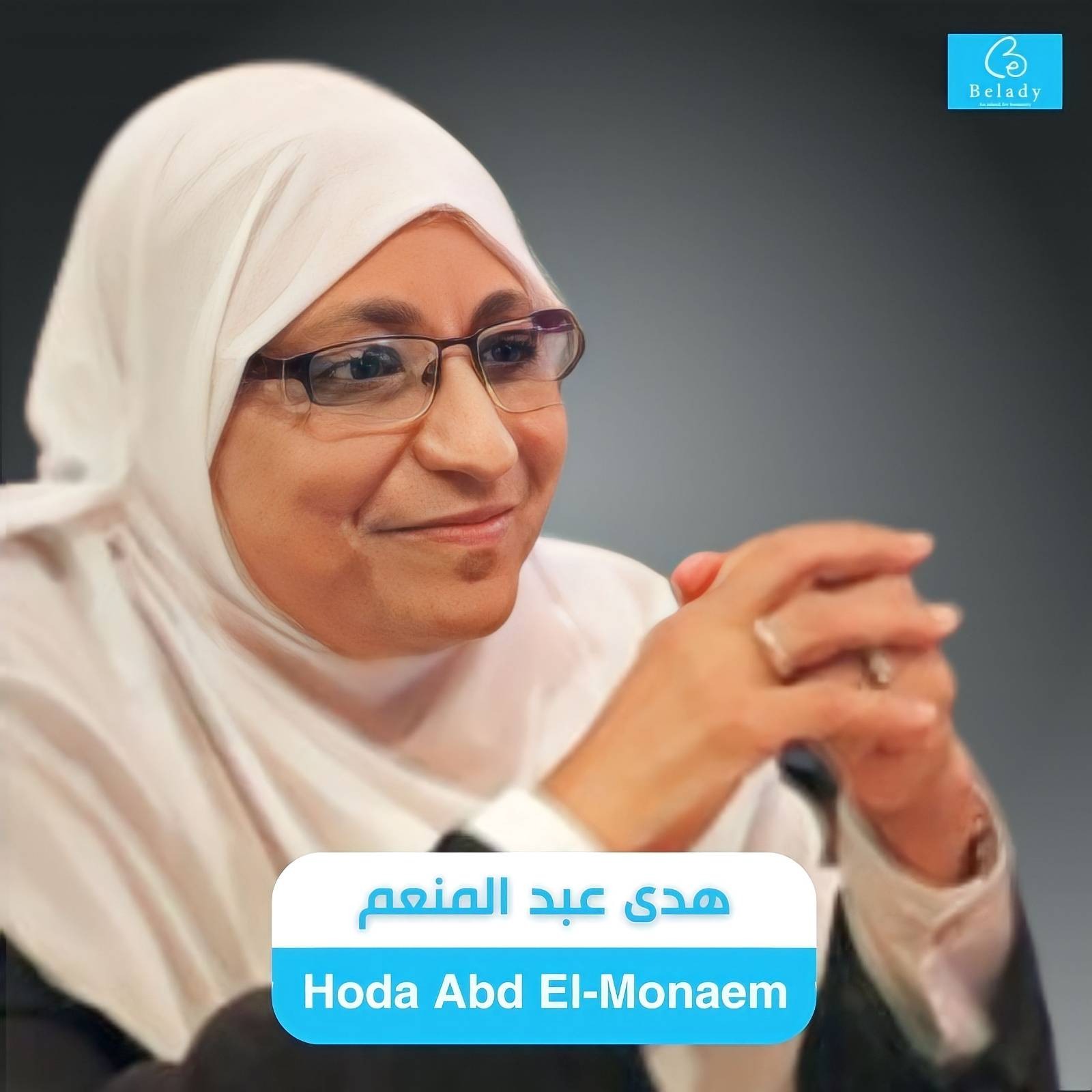 Hoda Abdel Moneim
Ms. Abdel Moneim was born on January 28th, 1959, in Cairo. She graduated Law School- Ain Shams University in 1982. Later, she became a lawyer and a political and human rights activist.

After the revolution of January 2011, Ms. Abdel Moneim's name has risen when she was appointed to the National Council for Human Rights in October 2011 in two committees: women and political and civil rights. She had worked in the Council until it was suspended after the events of July 3rd, 2013. Her last activity there was in September 2013 when she participated in the International Conference on Human Rights in Ireland.

She worked as an advisor to the Egyptian Commission for Rights and Freedoms. Moreover, she was a legal advisor to the International Islamic Committee for Women and Children of the International Islamic Council for Da'wah and Relief presided by Dr. Mohamed Sayed Tantawi since the end of the 1990s.
She represented Egypt in conferences related to international conventions and declarations on women and children's rights.

She was one of the most prominent activists who documented many human rights violations in Egypt, including incidents of enforced disappearances, especially since the January revolution until she was arrested.

At the beginning of November 2018, she was arrested from her house on the backdrop of her human rights activism and establishment of the 'Coordination Committee for Rights and Freedoms' (CCRF), a law firm and a human rights organization that monitors and documents human rights violations in Egypt. She was taken to an unknown place, which made her a victim of enforced disappearance for 21 days. She was subjected to several violations and her health deteriorated.

In November 2020, the Council of Bars and Law Societies of Europe (CCBE) announced that Ms. Abdel Moneim won the council's annual award in recognition of her role in defending human rights. This award is given to lawyers who brought honor to the legal profession through their adherence to the highest values ​​of professional behavior in the field of human rights.

The lawyer Ms. Abdel Moneim is still in pretrial detention in case No. 1552 of 2018, Supreme State Security, known in the media as the 'ECRF Case', registered under No. 1 of 2021, Emergency State Security Felonies.