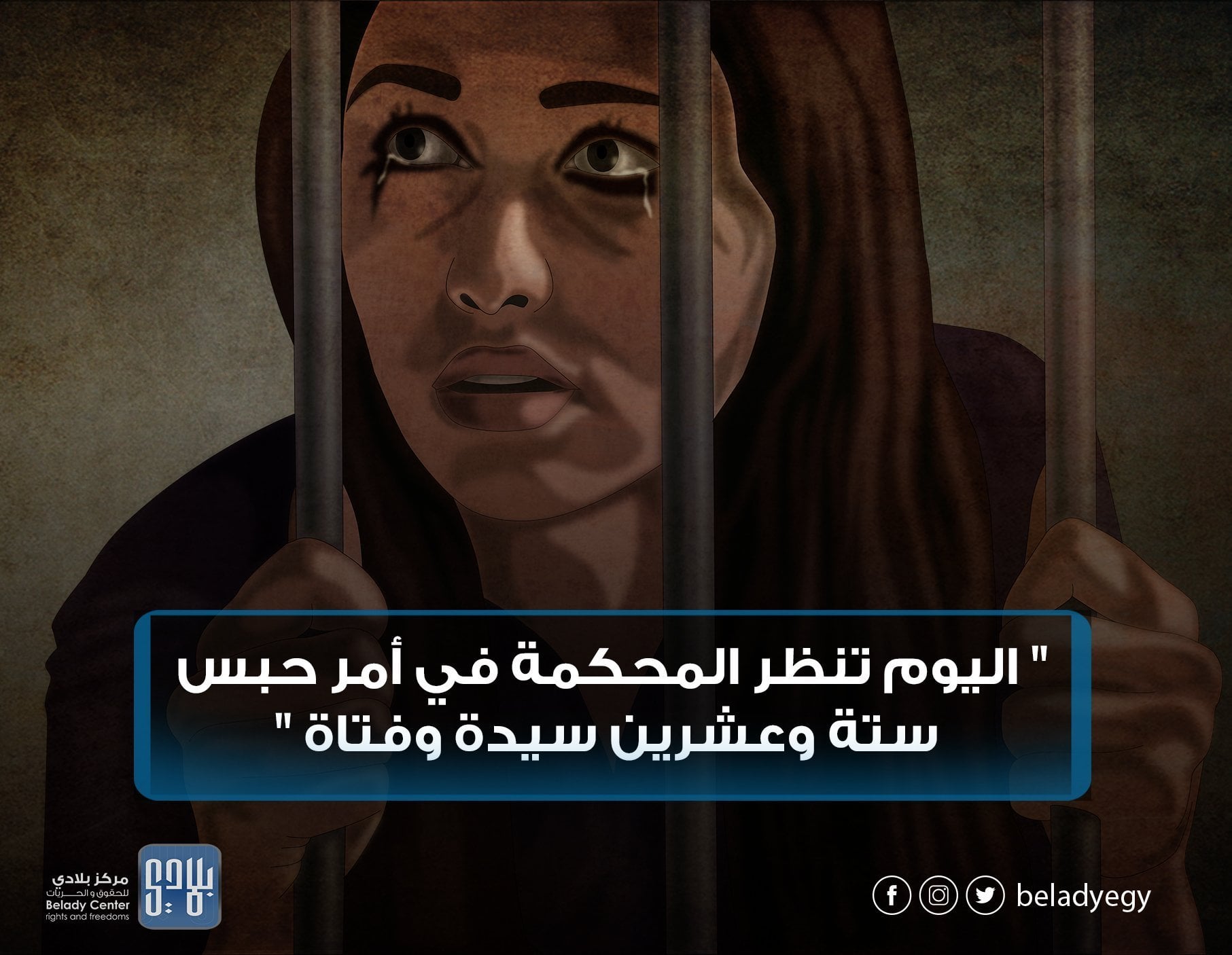 Today, Tuesday, May 25, 2021, the Criminal Court, sitting in the Consultation Room, will consider extending the detention order for twenty-six women and girls, and the details of this are as follows:
Case 955 of 2020 Supreme State Security:
1- Ilham Mohamed Abdel Azim.
2- Hassiba Mahsoub Abdel Meguid.
3- Jamila Hassan Hussein.
Case 810 of 2019 Supreme State Security:
1- Nesma Faraj Muhammad.
2- Aisha Salim Hammad.
3- Fatima Suleiman Salim.
4- Fatima Odeh Suleiman.
5- Fatima Odeh Mansour.
6- Afaf Eid Zayed.
7- Huda Hillel Rabie.
Case 488 of 2019 Supreme State Security:
1- Esraa Abdel Fattah Ahmed.
2- Mahienour Mohamed Al-Masry.
3- Radwa Muhammad Farid.
4- Amal Abdel-Wahhab Abdel-Hafiz.
Case 1530 of 2019 Supreme State Security:
Thuwaiba Abdul Aziz Ali.
Case 277 of 2019 Supreme State Security:
1- Abeer Najed Abdullah Mustafa.
2- Shaima Hussein Gomaa Abdel Alim.
3- Hala Ismail Abbas Al-Mustahi.
4- Heba Mustafa Abdel Hamid Mohamed.
5- Eman Hosni Ahmed Mahfouz.
6- Nevin Rifai Ahmed Rifai.
7- Fatima Jamal Hamed Muhammad.
8- Hind Muhammad Talaat Khalil.
9- Samia Jaber Owais Ibrahim.
10- Mai Yahya Muhammad Azzam.
11- Ayatollah Ashraf Muhammad.
Belady reminds us of the need to apply all fair trial conditions to guarantee the rights of women and girls.