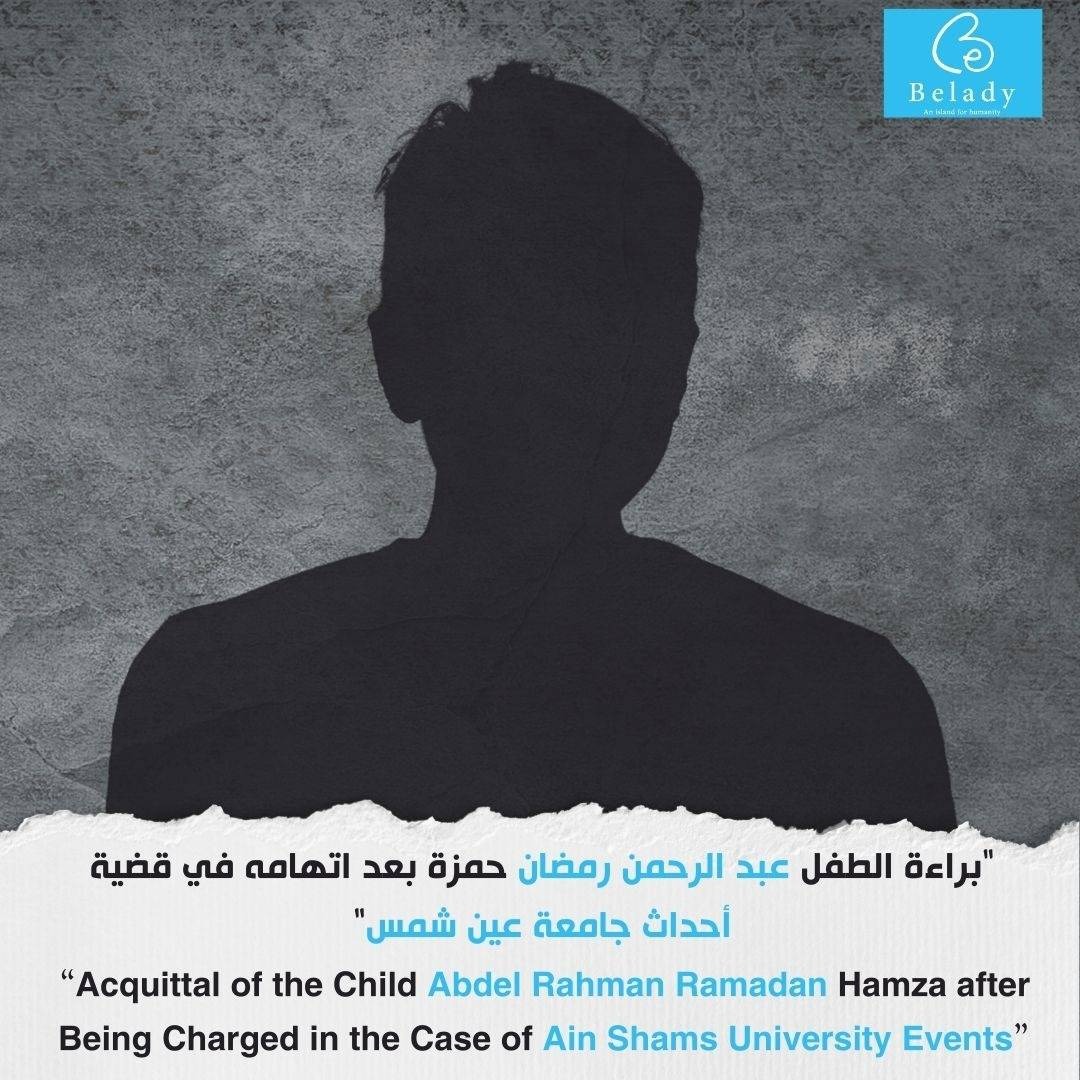 "Acquittal of the Child Abdel Rahman Ramadan Hamza after Being Charged in the Case of Ain Shams University Events"
Belady is pleased with the verdict issued by Judge Wagdy Abdel Moneim. The judge acquitted the child Abdel Rahman Ramadan Hamza Abdel Aal after he was sentenced in absentia to ten years imprisonment in the case known in the media as the 'Ain Shams events' case registered under no. 8175- East Cairo.
The Public Prosecution had mainly charged him with: unlawful assembly and show of force, obstructing traffic, demonstrating, and possessing weapons and ammunition.