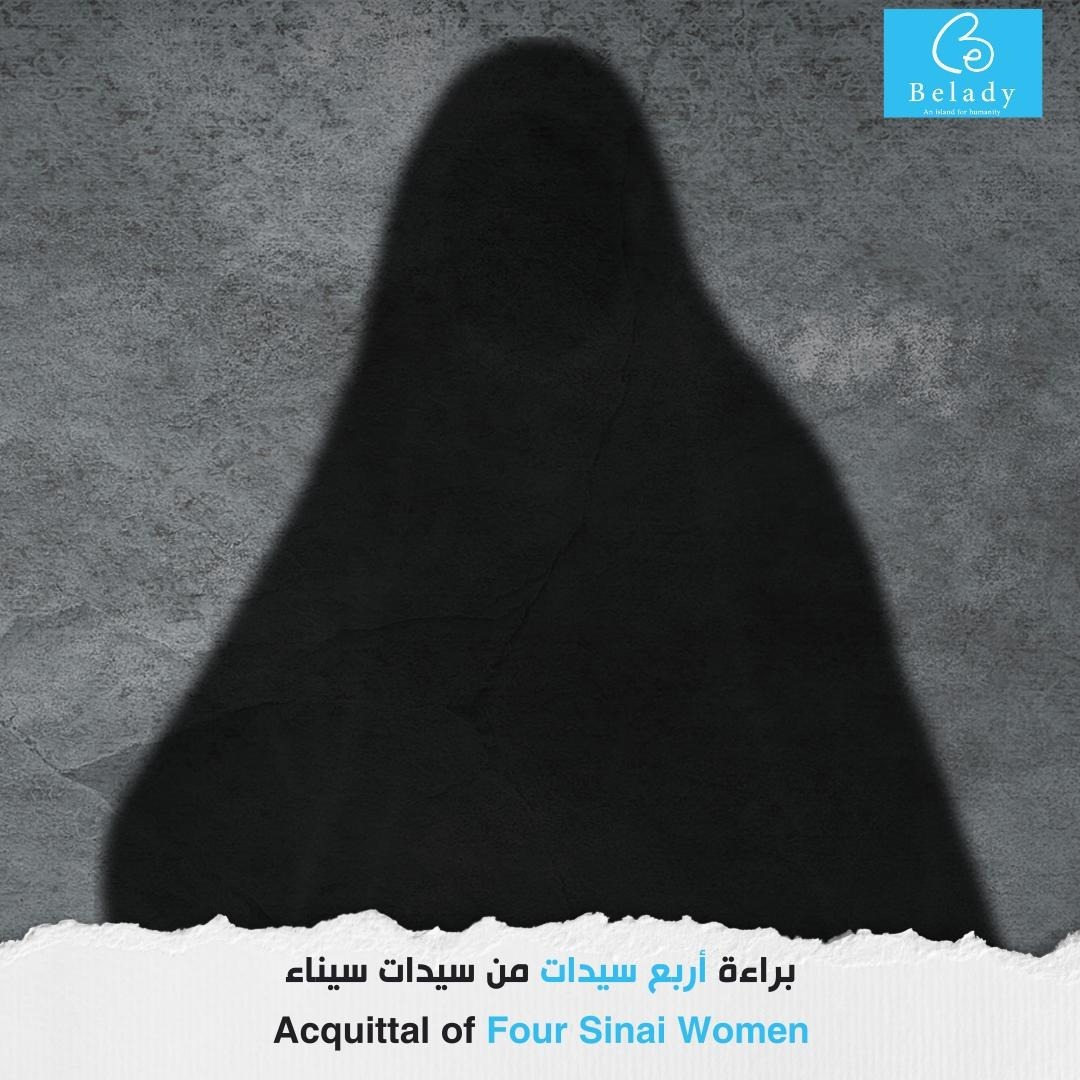 "Acquittal of Four Sinai Women"
Belady is pleased with the military court verdict that acquitted four Sinai women, as follows:
– Ms. Rayman Ibrahim Gumayan Mohsen
– Ms. Asma Massad Sobhi Salama
– Ms. Abeer Salmi Suleiman Hassan
– Ms. Rasha Ismail Ghanem Eid
They were charged in case No. 120 of 2022 El Ismailia, District Prosecution, registered under No. 354 of 2022 El Ismailia for hiding information from the competent authorities related to a perpetrator of terrorist operations and their Takfiri husbands participating in some terrorist operations.