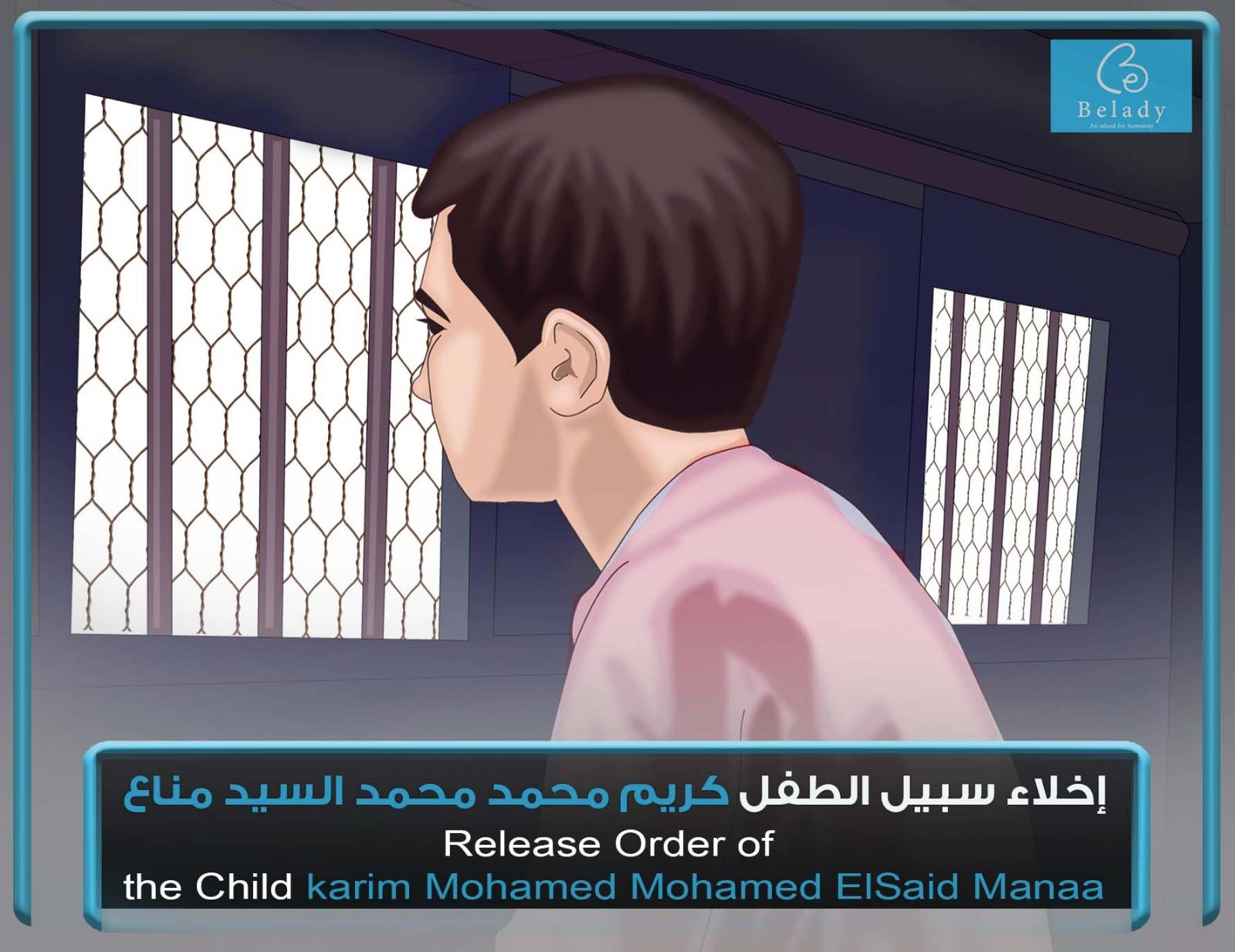 Cairo Criminal Court, fourth Circuit of Terrorism, held at Toras Non-Commissioned Police Officer Institute, ordered the release of the child / Karim Mohamed Mohamed El-Sayed Manna, pending case No. 260 of 2021 Supreme State Security.
Stages of Karims journey:
– On March 3rd, 2021, the security forces raided the house of Karim's aunt. They arrested him without finding any possession or evidence proving that the child had committed a crime.
– The child Karim remained forcibly disappeared in the National Security headquarters for 11 days. He appeared on March 13th, 2021 before the Supreme State Security Prosecution. He faced accusations that he is very unlikely to commit, most notably: participating in the establishment and leadership of an illegal group, planning to cause riots, calling for assembly and demonstrations, and publishing inflammatory statements against the state.
-The child Karim was kept in pretrial detention. The conditions of his detention became worse and more severe. When he turned 18 years old, he was transferred to Abu Zaabal prison, which is known for its severity. As a result, the child contracted diseases in prison.
– Cairo Criminal Court decided the day before yesterday to release the child Karim, pending the above-mentioned case.