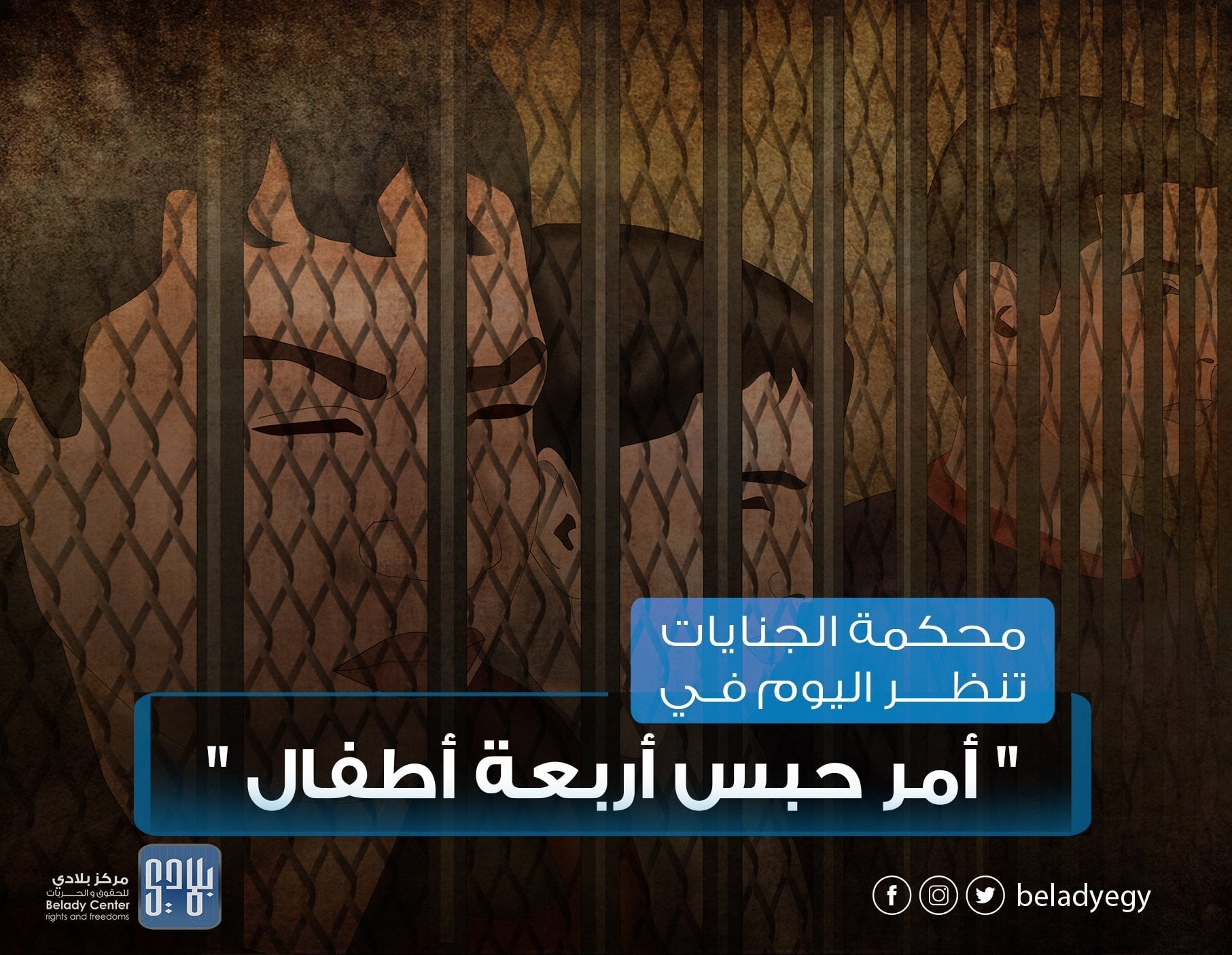 Today, Monday, May 31, 2021, the Third Circuit Terrorism, held at the Cairo Criminal Court, Tora, is considering the continued detention of four children in two cases.
Case 955 of 2020 Supreme State Security:
Ahmed Khaled Shabib
Abdel Nasser Al-Najdi
Case 1116 for the year 2020 Supreme State Security:
Mohamed Mohsen Abdel Rahman
Muhammad Jamal Aliwa
Court decisions on them will be known on Tuesday.
In this context, Belady recalls the need to respect the right of children to a fair trial before the competent circuits.