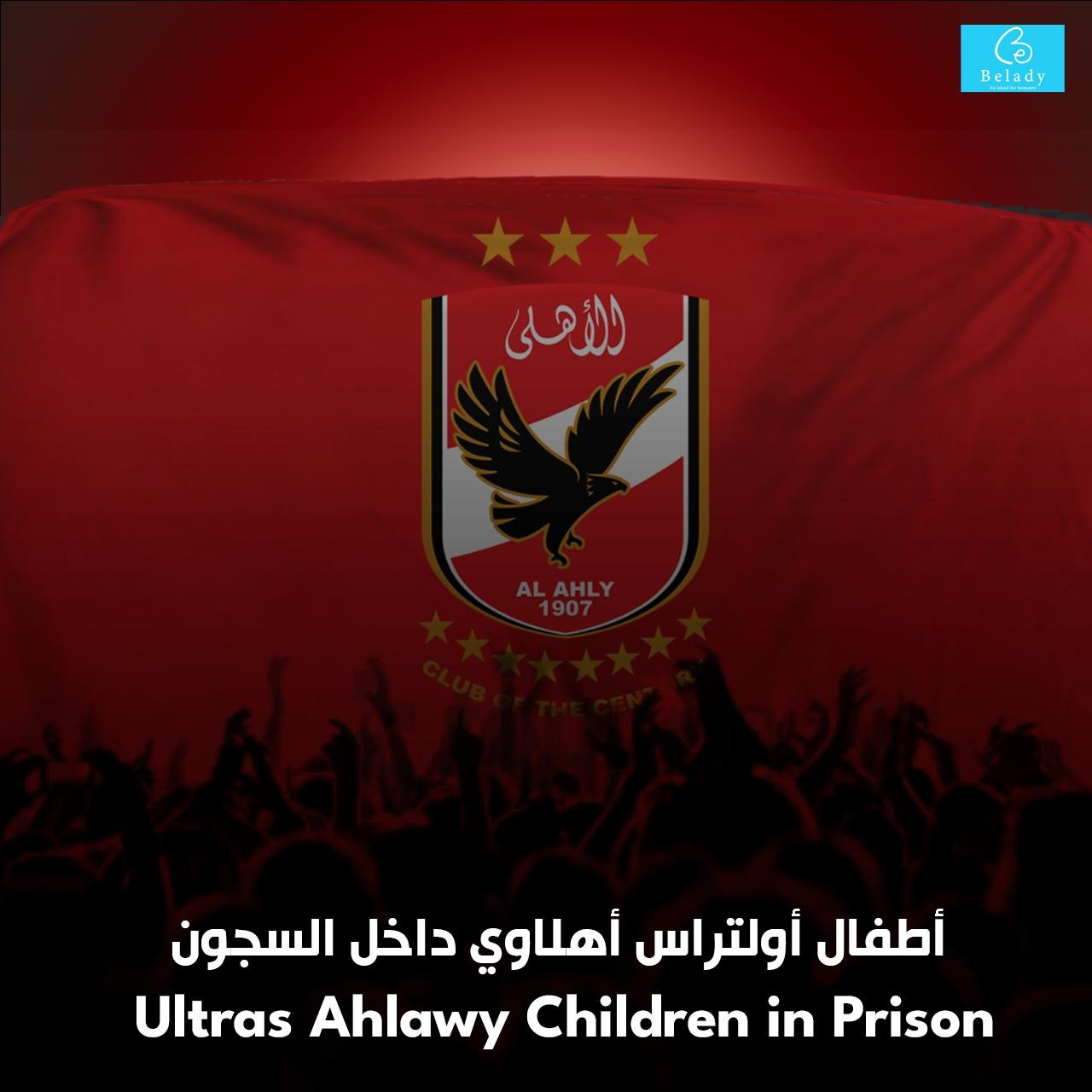 Ultras Ahlawy Children in Prison
On April 22nd, following the match between El Ahly and Morocco's Raja Club Athletic in the CAF Champions League, several El Ahly fans, including three children, were arrested for attempting to enter the stadium without tickets, or for possessing fireworks. Later, They were presented before the Nasr City Prosecution, which ordered their release on bail of 500 L.E.. However, the Prosecution's decision was not implemented, and they were instead rotated and charged in Case No. 708 of 2023 Supreme State Security.
Moreover, the authorities launched a wide-range arrest campaign in which 38 El Ahly fans were arrested from their homes, including seven children. This happened after some of them posted videos showing them burning the "Tazkarti Fan ID", expressing their refusal to attend matches inside stadiums. Some others printed banners calling for a protest against the arrest of the club's fans and demanding their release. Consequently, the authorities arrested and charged them in Case No. 744 of 2023 Supreme State Security, known in the media as the "Ultras Ahlawy" case.