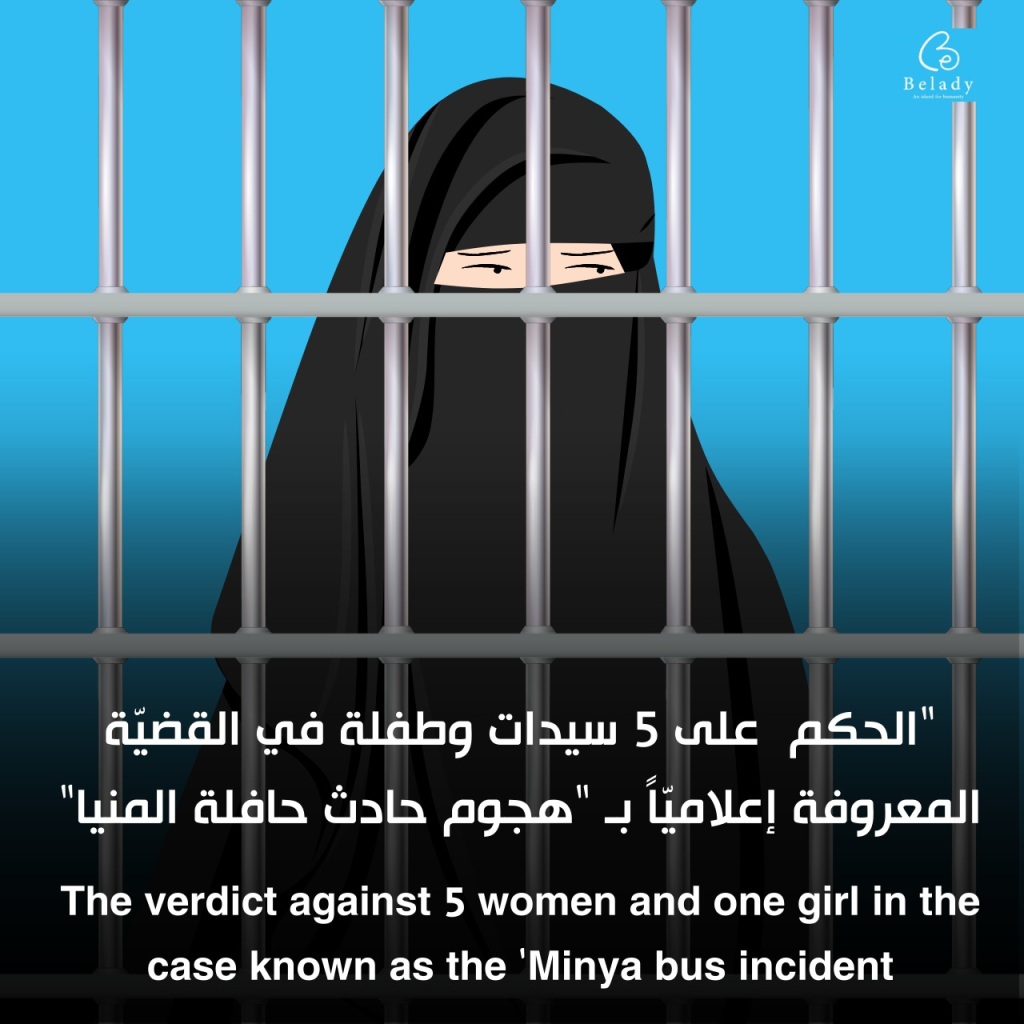 On Tuesday, June 6th, 2023, the Cairo Criminal Court, First Circuit of terrorism, presided by Judge / Mohamed Saeed El Sherbiny, to 15 years imprisonment for each of the following:
1- Ms. Yasmine Ahmed Mohamed Sobhi, a housewife.
2- Ms. Naglaa Mahmoud Afifi Hussein, a housewife.
3- Ms. Aya Hassan Abdel Salam Abu El Soaoud, student.
4- Ms. Asmaa Abdel Baset Mohamed Ahmed, student.
5- Ms. Fatma Hamdi Mohamed Rifai, a seamstress.
3 years imprisonment for:
6- the girl Habiba Ahmed Mohamed Sobhi, a housewife.
These Women imprisoned in Case No. 15749 of 2022 October II Felonies, registered under No. 1402 of 2022 October, No. 1527 of 2018 Supreme State Security, and No. 335 of 2022 Supreme State Security Felonies, known in the media as the "Minya bus incident 2018" case, and that was after charging them with joining the terrorist group ISIS, illegally infiltrating from the southern border into the State of Sudan without going through the country's legal ports and leaving the lands of the Arab Republic of Egypt from places other than the ones designated for it.