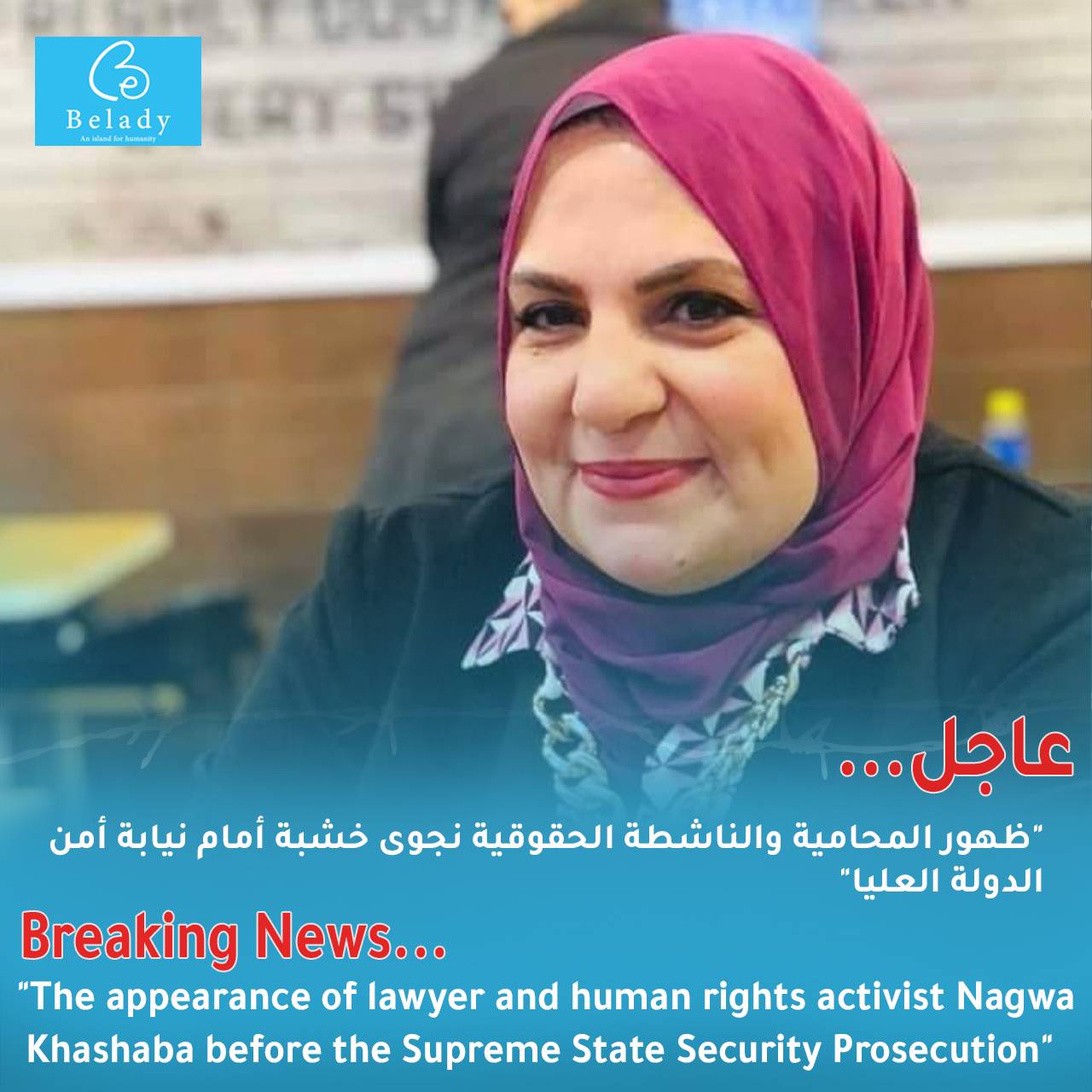 Breaking News …
"The appearance of lawyer and human rights activist Nagwa Khashaba before the Supreme State Security Prosecution"
In conjunction with the approaching date of the National Dialogue Committee's meeting, lawyer and human rights activist Nagwa Khashaba appeared before the Supreme State Security Prosecution. She was mainly charged with joining a terrorist group and publishing false news.
The Public Prosecution detained her pending trial in case No. 774 of 2023 Supreme State Security.
Last Monday, the Egyptian authorities arrested her for publishing sarcastic comments on President Abdel Fattah El Sisi's speech regarding the empowerment and protection of citizens.