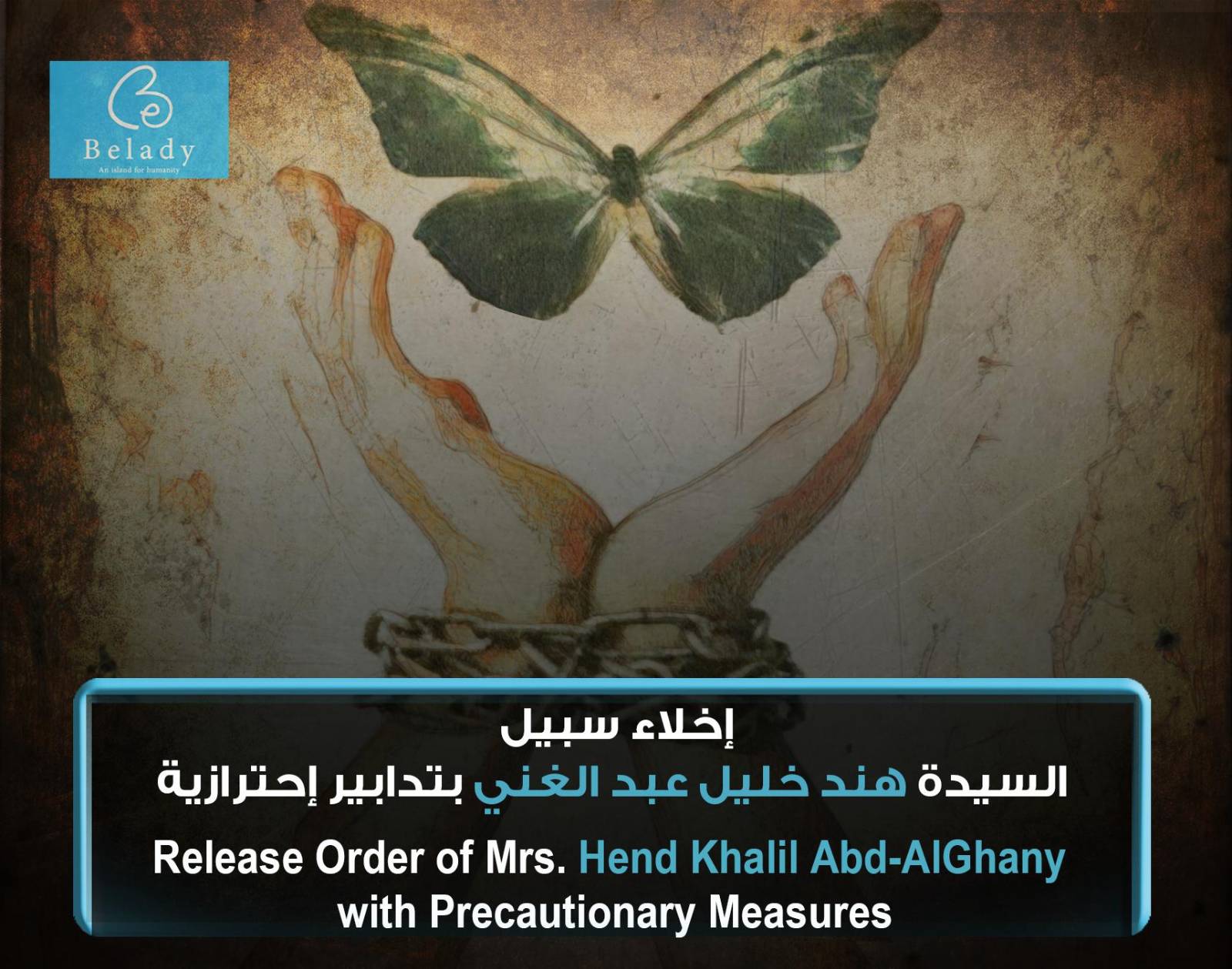 Belady congratulates Mrs. Hend Khalil Abd-AlGhany after the Circuit of Cairo Criminal Court, held at the Tora`s Non-Commissioned Police Officers Institute, ordered her release with precautionary measures pending Case No. 1935 of 2021 Supreme State Security.
Stages in the Journey of Mrs. Hend:
1- Mrs. Hend Khalil is a 39-year old woman from North Sinai Governorate.
2- She was arrested on May 22nd, 2021 while returning from Sheikh Zuwaid City. She remained forcibly disappeared in the headquarter of the National Security for a month until she appeared in Ismailia on June 22nd, 2021, pending case No. 424 of 2021.
3- One day after investigation, she was released on June 23rd, 2021.
4- Her release order was not implemented and she remained forcibly disappeared in police stations. Later, she appeared before the Supreme State Security Prosecution on November 3rd, 2021 in the aforementioned case and was convicted of joining the terrorist group Daesh.
5- Ms. Hind remained in pretrial detention in Al-Qanater Prison until the Cairo Criminal Court ordered her release with precautionary measures pending the case on April 13th, 2022.