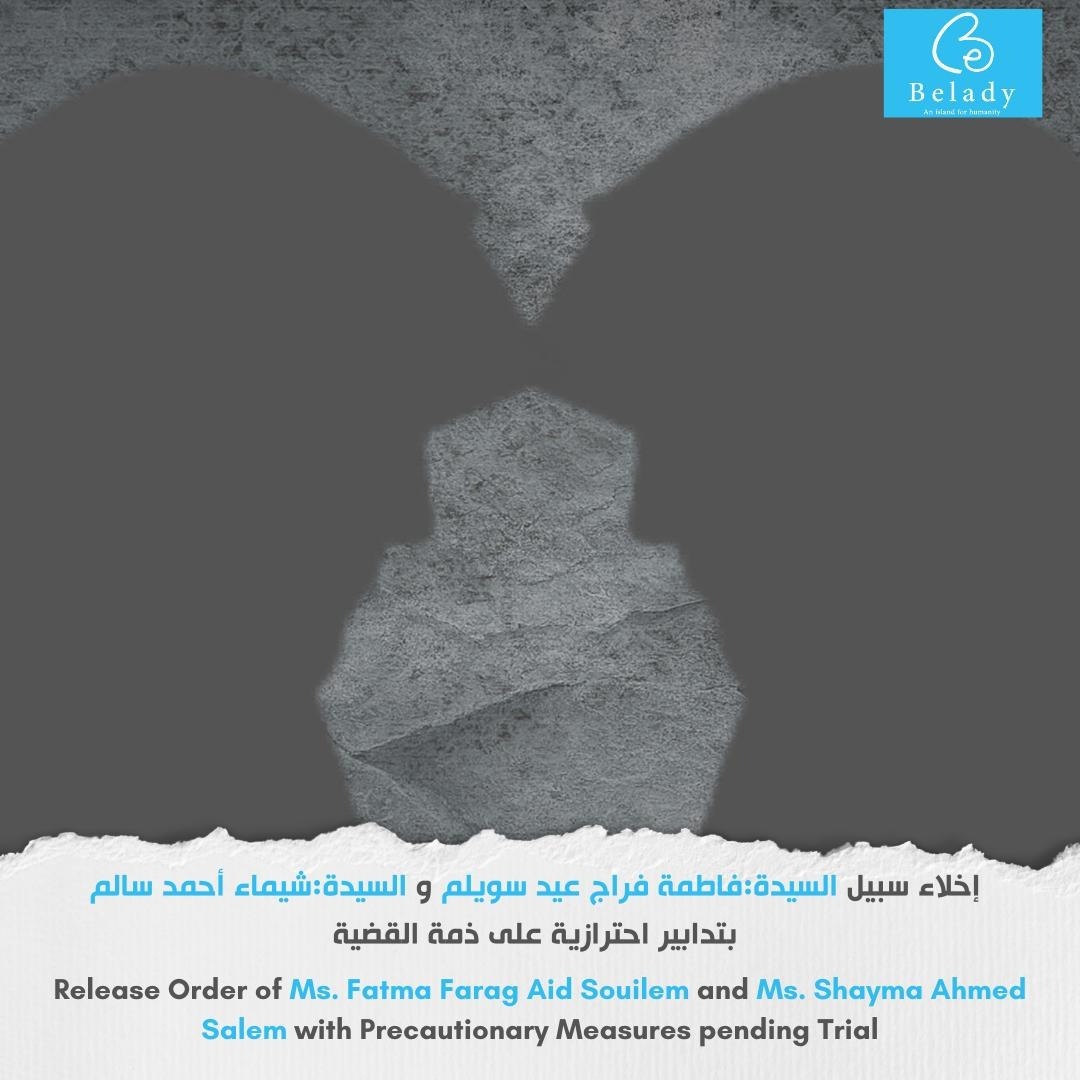 Belady congratulates:
1- Fatima Farag Aid Souilem
2- Shaima Ahmed Salem
That is after the Cairo Criminal Court in its circuit, held at Non-Commissioned Police Officers Institute in Tora, decided in its first hearing Wednesday, June 15th, 2022, to release them with precautionary measures, pending Case No. 620 of 2021 Supreme State Security, known in the media as the "Sinai Province" case.
It is worth noting that Ms. Fatima was arrested in late May 2021, and Ms. Shaima was arrested in early June 2021 on the grounds that they were married to men who were intellectually or physically affiliated with the terrorist group Daesh.
They were included in the aforementioned case on several charges, chiefly: Joining a terrorist group. They remained in pretrial detention until the court issued their release order with precautionary measures.