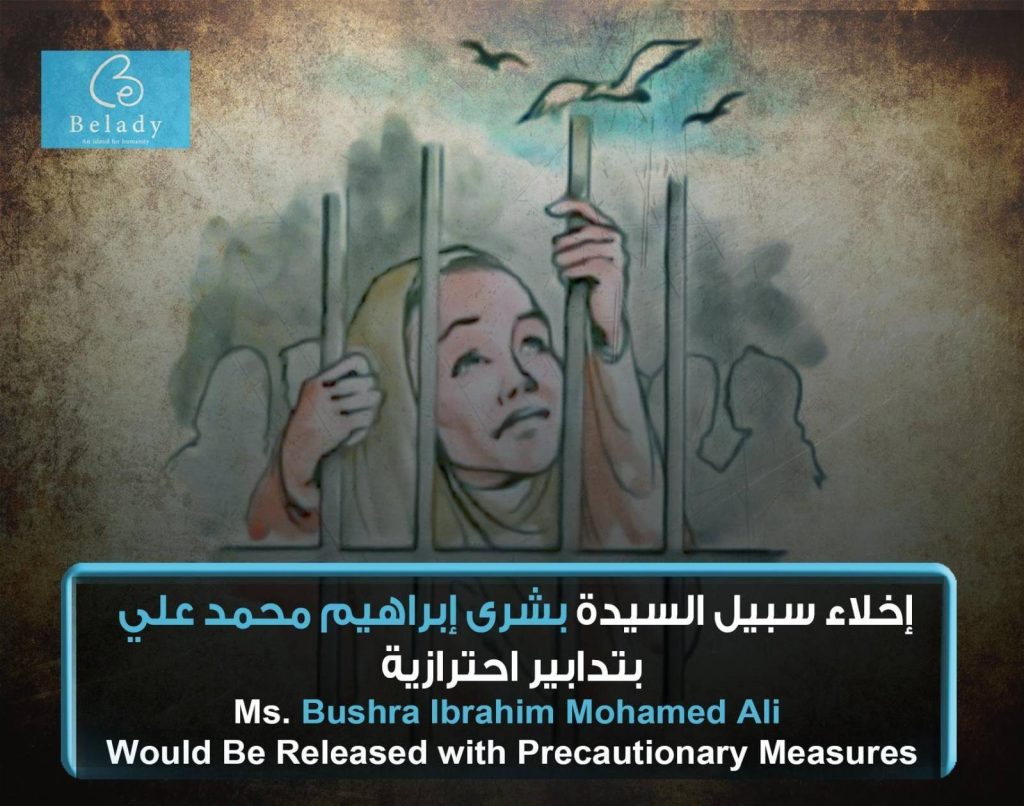 Cairo Criminal Court, Fourth Circuit of Terrorism, held at Tora's Police Secretaries Institute, decided in the hearing of Sunday, February 13, 2022, to release Mrs. Bushra Ibrahim Mohamed Ali with precautionary measures, pending case No. 970 of 2020, Supreme State Security.
Stages of Mrs. Bushra's case
1- On April 16th, 2021 Bushra, the 45-year-old woman, was arrested in a police station after receiving a phone call from a person asking her to go there.
The security forces arrested also her husband in the house and they confiscated the food (Ramadan bags consisting of rice, pasta, etc) that the couple distribute to the poor and needy during the month of Ramadan
2- Ms. Bushra and her husband were subjected to enforced disappearance for 6 days at the National Security Headquarters. They were also assaulted with insults and beatings during this period.
3- On April 22nd, 2021, Mrs. Bushra appeared before the Supreme State Security Prosecution pending case No. 970 of 2020, Supreme State Security. She was accused of joining and financing a terrorist group. Ms. Bushra admitted that she has been distributing food every year to the poor for five years, yet, the target families are all poor, sick, and have nothing to do with political issues.
4- On February 13th, 2022, the Cairo Criminal Court of the Fourth Circuit decided to release Ms. Bushra with precautionary measures.